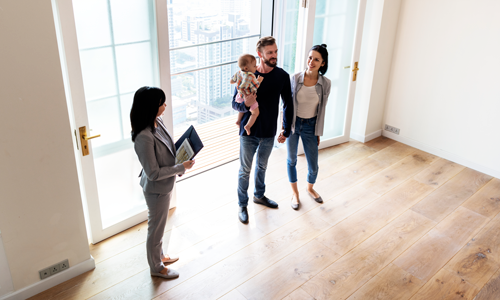 Only three months ago, the consensus among economists studying the U.S. housing market was that 2019 would be, at best, unimpressive. Given prevailing trends at the time, it looked as though rising interest rates would continue driving up the cost of home purchases, leading to a sustained slump in sales.
Instead, from mid-November 2018 and into the new year, mortgage rates tumbled from recent highs back to where they were about a year ago. Moreover, sentiment on long-term interest rate movement began to favor a much slower growth pattern. That has led economists including those at Freddie Mac to revise their mortgage rate expectations downward for 2019, as well as increase expectations for mortgage originations.
In a new forecast of the year ahead, Freddie Mac's Economic and Housing Research Group projected that 30-year fixed mortgage rates would average 4.6 percent throughout 2019, essentially flat compared to the prior year and down from the 5.1 percent average the group predicted back in November. The economists also anticipated total mortgage origination volume to grow 2.6 percent over 2018 levels to end the year at $1.7 trillion. In its previous housing market forecast, Freddie Mac projected originations would fall 9.9 percent in 2019.
"The decline in mortgage interest rates could provide some welcome relief to a housing market that is looking to regain momentum," the forecast explained. "We forecast that the U.S. economy will continue to grow, albeit at a slower rate, and that the housing market will bounce back, posting modest growth in 2019."
Given these late-year developments, Freddie Mac also revised its 2018 total home sales estimate down slightly, to 5.97 million, but revised its 2019 sales projections up from 6.08 million to 6.1 million.
The Federal Reserve's recent about-face on monetary policy likely contributed to these new projections for the housing market. Prior to the Fed's final policy meeting in 2018, most economists believed the stage was set for more interest rate hikes given the strength of the U.S. economy. However, a series of shocks including an abrupt sell-off on the stock market changed the calculus on rate policy. The Fed raised interest rates as expected in December, but went on to signal that it would aim to increase borrowing costs more slowly in 2019. As a result, interest rates on consumer loans, including mortgages, retreated from recent peaks late in the year.