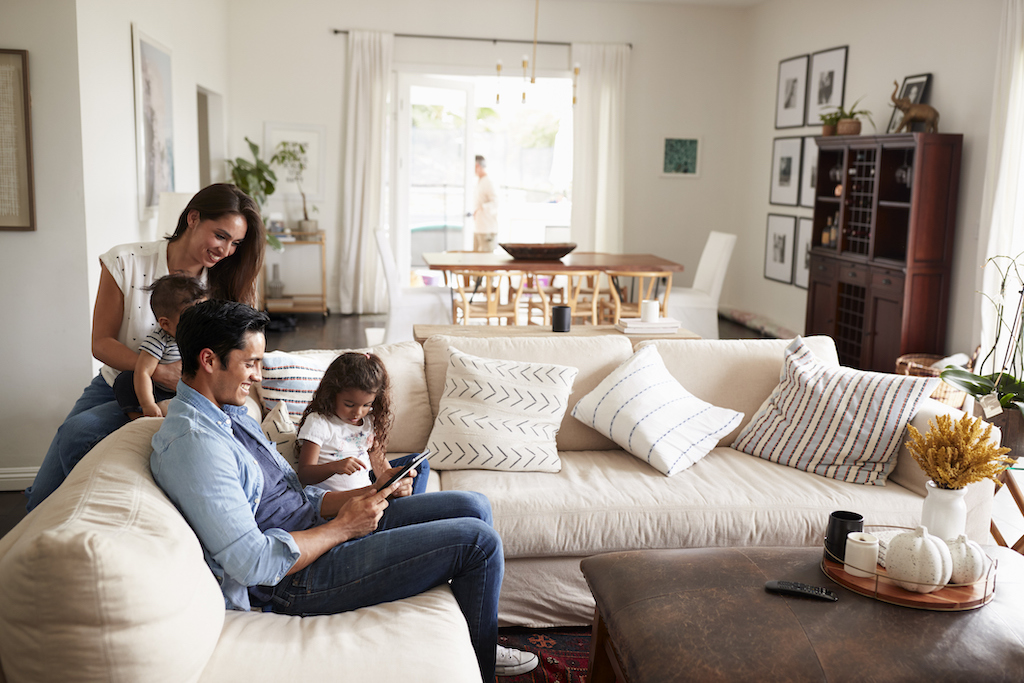 In the decade following the housing crisis, Hispanic and Latino populations accounted for the majority of growth in the U.S. homeownership rate, according to a recent report from the National Association of Hispanic Real Estate Professionals. The 2018 "State of Hispanic Homeownership Report" also noted that last year, this demographic notched its largest net homeownership gain since 2005, and were the only racial or ethnic demographic with a net positive change in homeownership rates in each of the last four years.
This is just the latest example of the growing influence of the Hispanic and Latino community on the American economy, although the NAHREP report points to continuing challenges for them.
"Despite concerns about housing inventory and changing government policies related to homeownership, the leading indicators, such as household formation, income trends, age and consumer sentiment, suggest that Hispanics will continue to drive homeownership gains in America for the foreseeable future," the report states.
Homeownership growth among Latinos — comprising 63 percent of U.S. net growth in the homeownership rate between 2008 and 2018 — comes amid sustained population growth among this group of Americans. By 2045, the Census Bureau estimates Hispanics will represent roughly a quarter of the nation's population, up from around 18 percent today. Texas, Florida and Illinois each rank among the top five states in terms of their Hispanic population.
The report also highlighted a few key characteristics and differences between the Hispanic real estate market and the U.S. housing economy in general:
The vast majority of Hispanic respondents to a 2018 Fannie Mae survey held favorable views of homeownership. Eighty-eight percent considered a home the best investment one could make, and 77 percent agreed homeownership was a more financially sound decision than renting.

Latino households are bigger on average (3.7 persons per household) than the national average (3.03 persons per household). As of 2016, 27 percent of Hispanic-American households were multigenerational.

For the last four consecutive years, Hispanics were the only ethnic demographic that showed an increased rate of homeownership.
Still, barriers and obstacles remain for Latino- and Hispanic-Americans, despite their outsized role in the housing market:
Hispanics are more likely than the general population to name insufficient credit as a top barrier to homeownership. They also tend to be more concerned about affording monthly mortgage payments, down payments and closing costs than average.

Hispanic homebuyers were more than twice as likely to use FHA loans to purchase a home, according to the report. While these loans often reduce upfront costs, they tend to result in higher monthly payments that sap income over the long term.

Changing policies and enforcement around immigration are having a chilling effect on the Hispanic and Latino communities. NAHREP points out that "while Hispanics represent a decreasing share of new immigrants, they represented 95.7 percent of all deportations in 2018." Uncertainty and misinformation could cause prospective Hispanic homebuyers to reconsider homeownership, no matter their citizenship status. Like other minority groups, Hispanics and Latinos also face higher rates of housing discrimination.