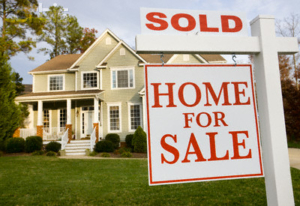 Existing-home sales across the U.S. declined marginally in April compared to the prior month while picking up considerable steam in and around Houston, according to the latest data from the National Association of Realtors.
Nationally, existing-home sales finished April at a seasonally adjusted annual rate of 5.19 million closed transactions, which was 0.4 percent below the March rate and 4.4 percent below April 2018. Sales prices on those homes grew to a median of $267,300, a 3.6 percent year-over-year increase. Although total home inventory was up 1.7 percent on the year, April closings spent less time on the market (24 days on average in April, down from 36 days in March and 26 days in April 2018), a symptom of overall conditions that continue to favor sellers rather than buyers.
NAR Chief Economist Lawrence Yun said the competitive market, combined with other trends such as the growing burden of student debt, may have been enough to offset favorable conditions for buyers: Mortgage rates remain lower this year, and the overall economy is improving the financial situation for most Americans. Yun and NAR President John Smaby both expressed optimism on the home market outlook in the May 21 existing-home sales report.
"The market had a bit of a slow start in the fall, but Realtors all over the country have been telling me that April was a nice rebound," Smaby said in a news release accompanying the report. "We're hopeful and expect that this will continue heading into the summer."
Sales of single-family homes in greater Houston increased by 7.8 percent in April, with 7,586 homes sold, according to the Houston Association of Realtors. That's up from 7,035 throughout the month a year ago. So far this year, greater Houston home sales have notched a 2.2 percent gain over where they stood at this point in 2018. Houston's median home price set an April record at $245,000, which is a 2.1 percent increase from the previous April. The average price was $310,676, the second-highest figure yet seen in Houston and was bolstered by an especially strong month at the luxury end of the market.
While local, month-to-month sales and price gains are encouraging, the existing-home market has failed to match recent gains seen in other sectors. New-home sales and housing starts, for example, have each trended higher in recent months, a reflection of optimism among builders and some homebuyers. That disconnect has perplexed some housing market experts, especially given the U.S. economy's consistently solid performance. Yun, however, still sees a case for growth in the coming months.
"We see that the inventory totals have steadily improved, and will provide more choices for those looking to buy a home," Yun said. "When placing their homes on the market, home sellers need to be very realistic and aware of the current conditions."