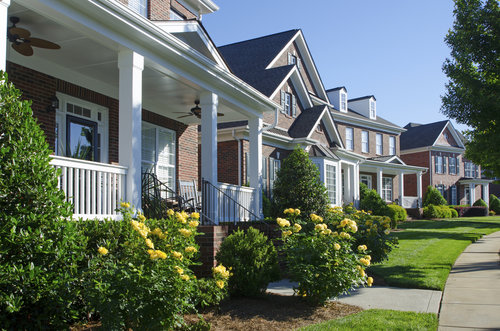 First-time homebuyers are increasingly relying on family members for financial support when buying a new home, according to the National Association of Realtors' 2019 Profile of Home Buyers and Sellers.
A third of first-time buyers turned to friends and family to help with their down payment in 2019, according the report. Nearly a quarter of those first-time buyers (23 percent) moved directly from a friend's or family member's residence – that's nearly twice the historic rate of 12 percent.
The report also noted that home sales made by the owner without the assistance of an agent were at a near all-time low at a mere 8 percent. The median price for homes sold by owners was $200,000, compared to the median sales price of $280,000 for homes sold with the help of an agent.
The share of first-time homebuyers remained at 33 percent, down from a historical norm of 40 percent. "Prerecession, the number of first-time buyers was higher, in part, because buyers had more options," NAR President John Smaby, said in a press release. "However, over the past few years, we have unfortunately experienced a scarcity in housing inventory, especially in the middle- and lower-end of the market."
New construction homes purchased dropped to a record low of 13 percent.
The median age of first-time buyers was 33 years old in 2019, and the median age of repeat buyers hit a record high of 55. Senior-related housing purchases dipped slightly to 12 percent in 2019.
Twelve percent of buyers purchased a multi-generational home – 44 percent to accommodate an aging parent; 34 percent to accommodate adult children. Demographics also shifted in terms of unmarried couples purchasing homes, which represented 17 percent of the first-time purchasers. Roommates purchasing a first-time home doubled from 2 percent the previous year to 4 percent in 2019.
The percentage of homeowners who own multiple properties also declined in 2019, dropping to 14 percent from 17 percent the previous year.
Homebuyers increasingly are turning to the internet to find their home, with NAR reporting that 52 percent went online to search for their new home, compared to 50 percent in 2018.
Buyers may also need experts more than they have in the recent past. For example, 31 percent of buyers said obtaining a mortgage was more difficult than expected. "Today, repeat buyer behavior is more similar to first-time buyer behavior as tenure in home has increased," said Jessica Lautz, vice president of demographics and behavioral insights at NAR. "All buyers are doing their homework – going to open houses, following housing news – and are more reliant than ever on the expert advice of real estate agents and brokers."
Buyers said that what they want most from their agent is help in finding the right home and the most important factor in choosing an agent is that they are honest and trustworthy.
Ninety percent of homebuyers who used agents reported being "very satisfied" with their agent, the report noted.
It was a favorable market for sellers this year, who received a median of 99 percent of their asking price. Homes typically staying on the market for three weeks.
Home sellers got a median of $60,000 more than the purchasing price. And for the first time, the most popular reason for moving (16 percent) was to be closer to friends and family. The next most common reason was that their existing home was too small, followed by job relocation.