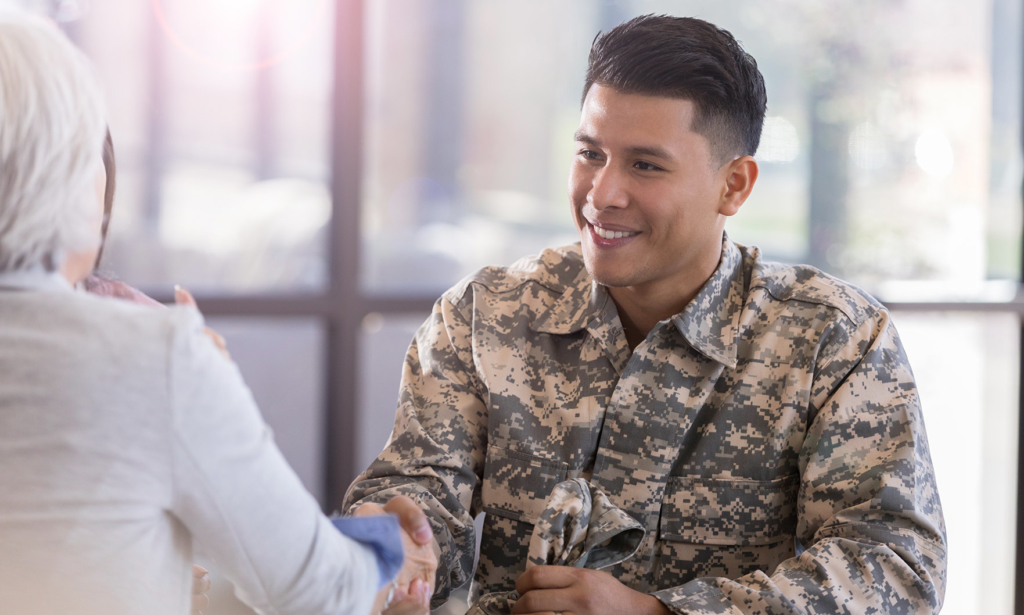 Cash-strapped Generation Z and millennial veterans are taking advantage of VA loans that allow them to purchase with no down payment, no mortgage insurance, flexible credit guidelines and the industry's lowest average interest rates.
More than 624,000 veterans and service members have utilized their VA home loan benefits in fiscal year 2019, according to new data from the Department of Veterans Affairs.
VA purchase loans have increased for the eighth-straight year and are up 43 percent compared to five years ago. In Houston, VA purchase loans were up 13.69 percent from fiscal year 2014.
"Younger veterans and service members are fueling the continued growth of this historic loan program," said Chris Birk, Director of Education for Veterans United Home Loans. "This benefit was built to help boost access to homeownership for those who serve, and it's helping a new generation of veterans and military families put down roots in communities across the country."
According to the Veterans United Home Loans study, Generation Z and millennial buyers accounted for nearly half – 45 percent – of all VA purchase loans in FY 19, the only two generations to see year-over-year growth in these loans.
That number is expected to go up in January 2020, when changes to VA loan limits take effect. These changes, which allow borrowers to purchase above their county loan limit without having to factor in a down payment, are a huge win for veterans, especially those living in expensive housing markets.
Also in January, active duty service members who have received a Purple Heart will be exempt from paying funding fees.
The Blue Water Navy Vietnam Veterans Act of 2019 allows appraisers to make VA appraisals based on third-party information, a move that should make turnaround times more efficient, especially in remote areas of the country.
VA refinance loans were also up 44 percent in FY19 compared to five years ago. VA loans continue to have the lowest average interest rate on the market, according to data from Ellie Mae. The VA has now backed more than 8 million loans over the last two decades, with nearly 70 percent coming within the last 10 years.