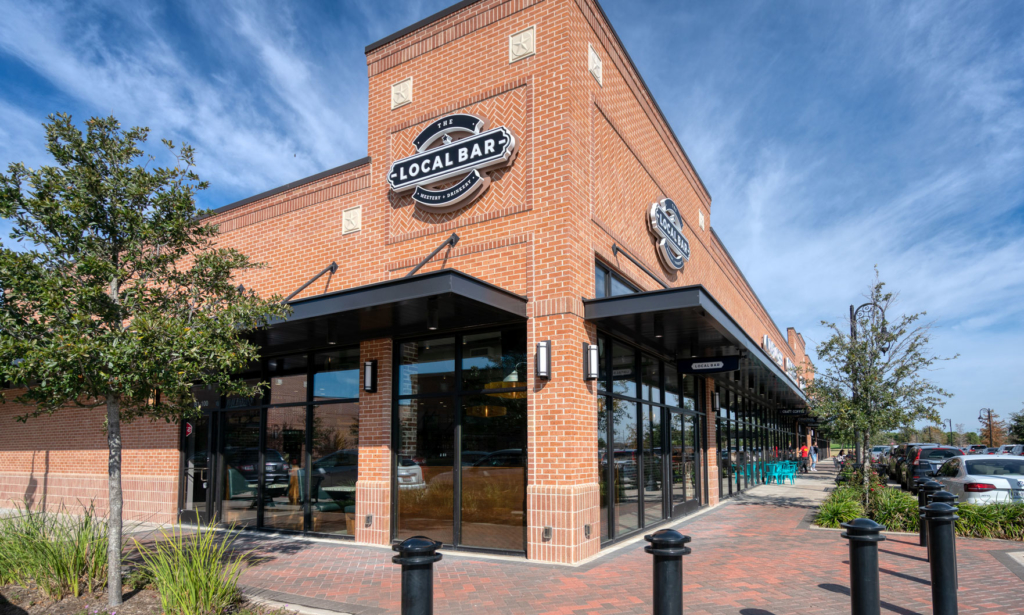 A new farm-to-table eatery, Local Bar, has opened in the hub of Bridgeland, a master-planned community located in Cypress.
Following the success of Local Table across the street, Local Bar will offer Bridgeland residents a place to gather and enjoy locally sourced food and drink, including craft cocktails, pizza, burgers and tacos.
"We are excited to bring a high-quality and fresh feel to a neighborhood bar – something that is decidedly not run of the mill in any regard," said Local Table and Local Bar cofounder Shervin Sharif. "I want people to feel comfortable in a great atmosphere that is accompanied by service that is second to none."
In addition to Lakeland Village Center, the Howard Hughes Corporation's award-winning Bridgeland development features more than 3,000 acres of lakes, trails and parks. Three more retail centers, as well as a 900-acre town center, are in the works.