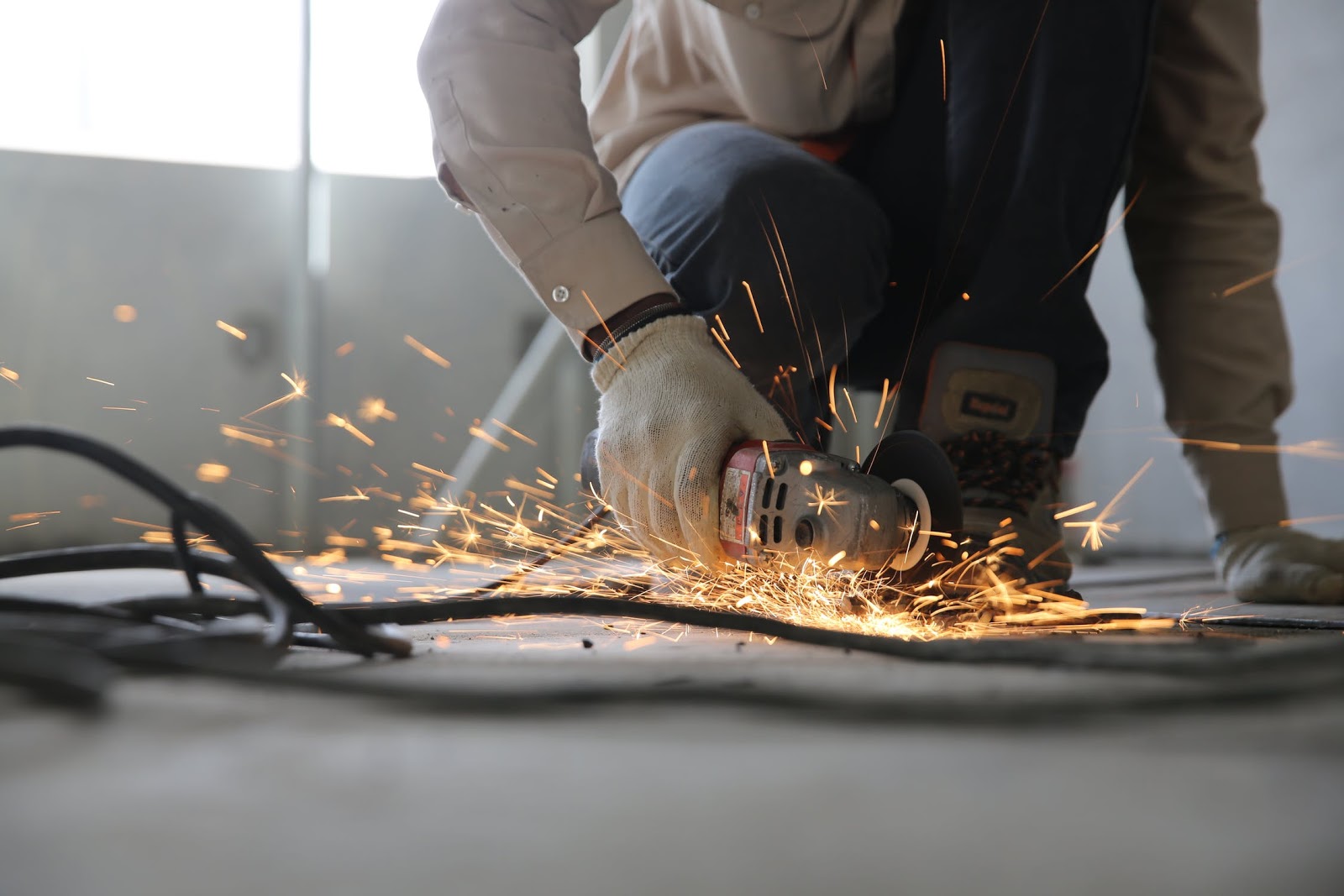 When you specialize in building custom homes, it's your job to know what's trendy, sustainable, and aesthetically pleasing. While every homeowner has their own preferences, there are several places for you to offer meaningful input. Knowing which materials are both modern and practical will give you that extra edge above your competitors.
Here are six modern building materials options for custom home builders that are sure to impress your clients.
ICF Framing
If ICF construction isn't something you're already on board with, it's definitely worthy of your attention. ICF stands for insulated concrete forms. ICFs are essentially concrete walls that are sandwiched between two foam insulation forms. These blocks fit together like puzzle pieces and interlock to create a highly insulated and durable home.
ICF framing eliminates the need for wood or metal studs. Plus, homes that are built using this type of framing are energy-efficient, pest-resistant, and stand up to dangerous weather, like tornadoes. Having this construction and these materials available for your clients will open you up to a unique clientele, and put you way ahead of the energy-efficient surge that's happening now.
Synthetic Shingles
Unquestionably the roof is an integral part of any home's construction. Options are abundant, and your clients will likely have their preferences. Choosing shingles is where your expertise becomes critical. While you may have clients who want traditional wood or slate shingles, you know how difficult that maintenance is in the long run. Enter synthetic shingles.
There's been a significant increase in quality and versatility in the synthetic shingle market. Nowadays, synthetic shingles are durable, weather-resistant, cost-effective, and they can look like virtually any other roof type. Your homeowners likely won't be able to tell the difference. That's why so many home builders are encouraging their clients to opt for synthetic versus traditional shingle types.
Fiber Cement
Another essential part of the home is the siding choice. While there are just as many siding options as there are roofing options, fiber cement is becoming a popular choice amongst builders and homeowners alike. Much like synthetic shingles, fiber cement can mimic the look of stone, wood, stucco, and more. However, unlike the traditional versions that it emulates, it's durable, resistant to rot, fire, and pests. It's also an excellent choice for nearly any climate.
Fiber cement siding can be finicky to install, but it's a cost-effective alternative to natural stone and stucco. It's an ideal middle ground for your clients who want the natural stone look without the natural stone price tag.
While we're on fiber cement, it's also an excellent material for porch ceilings as a fiber cement beadboard won't warp or decay over time.
Permeable Paving
If you build homes in an area that's prone to heavy rainfall, you might consider integrating a permeable paving system as opposed to concrete driveways. A permeable paver is designed to collect rainwater and drain it more like the ground does. So, it's like having a sidewalk or driveway that absorbs water as quickly as the ground does.
This type of system eliminates standing puddles, prevents flooding, reduces runoff, and prevents water damage to the yard or home. This could be particularly useful for your homeowners who are passionate about their lawn care, or homeowners who just want to prevent the hassle of a flooded yard.
As a bonus, permeable pavers also prevent the thick layer of ice that develops on concrete during frigid and wet winters. So, this could also be an ideal material if you build in an area prone to harsh winters.
Engineered Quartz
Let's talk about countertops. If your clients don't have an opinion about any of the above materials, they most likely have an idea on countertops. Like other areas of the home, natural stone is a popular choice for countertops, but per usual, natural stone requires a lot of maintenance and a hefty price tag.
Engineered quartz is ninety-five percent natural ground quartz mixed with five percent polymer resins. It has a luxurious appearance, but it's also non-porous, heat and scratch-resistant, and a breeze to clean. If your clients aren't dead set on natural stone, veer them towards engineered quartz to get the best of both worlds. With engineered quartz, they'll get the luxurious feeling with the durability and low maintenance of some of the other alternatives.
As a side note, this material is also a reliable choice for backsplashes, showers, and floors.
Light Hardwood
So, hardwood continues to be the reigning champion for flooring choice amongst surveyed homeowners and realtors. While there are much lower maintenance and cheaper options on the market, like vinyl wood, polished concrete, and more, most people aren't willing to budge on this one. You probably do a lot of hardwood floors already, but the newest trend is a take on this classic.
For homeowners looking for a contemporary or clean aesthetic, present light hardwood to them, and by light, we're talking pale or white. Choosing a naturally white wood, or bleached wood leads to a unique and modern look for your homeowners looking for a contemporary home.
If you're going for this option, the White Ash and White Oak are two species of trees that fit the bill. Alternatively, bamboo, which is a popular flooring choice in other parts of the world, is pale in appearance and revered for its renewability and uniqueness.
Home Building Materials for the Forward-Thinking Builder
These six materials are stellar options for your next home build. They all combine aesthetically pleasing elements with pragmatism. Having these material options in your back pocket will help you impress future clients, and ultimately, give you a leg up on your competition.
Corey Tyner is a writer and business owner who helps sell your house fast. He is the founder of land buyers Arizona and Austin Fast Sell. As one of the top real estate investors in Arizona with over a decade of experience, his work has been featured on Bigger Pockets, Real Estate Agent Magazine, and several other mainstream real estate investor publications.