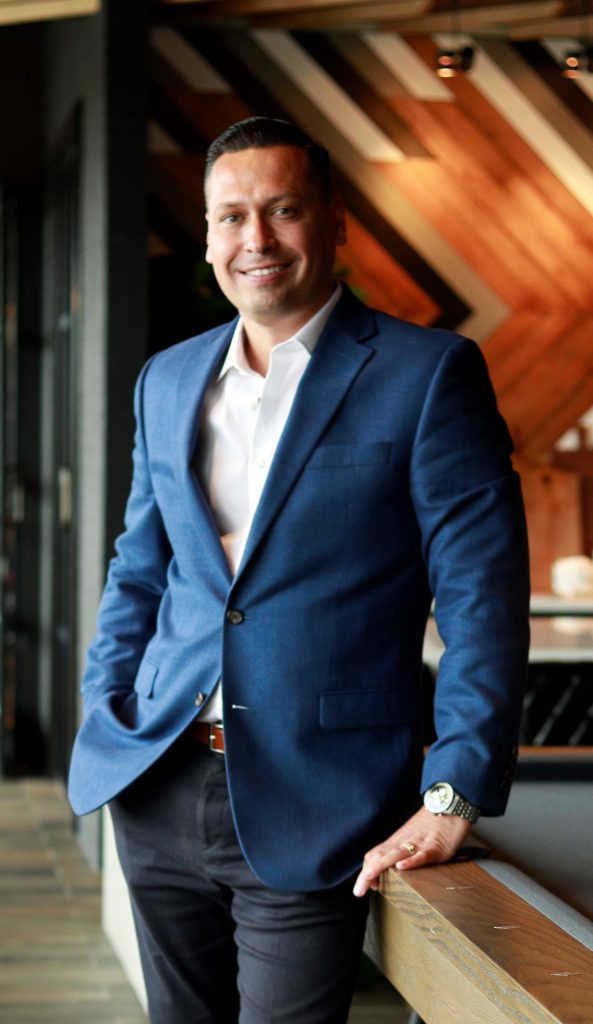 What was your most interesting job before going into real estate? I have to say Six Flags AstroWorld, since it doesn't exist anymore. I was promoted within the first three weeks, ran a ride at age 16 and had to handle budgets and payroll all for $4.75 an hour with no overtime and had to work 7 days a week, 12 hours-a-day all summer long.
Where did you grow up? I grew up in Houston but spent every summer in Mexico until I started working.
Growing up, what did you want to be? I thought I wanted to be a doctor since my grandfather was a doctor and we spent so much time with him.
What do you do to relax when you're stressed? Play with my kids — they have a way of snapping you back to reality and what's important in life. I like naps too, lol.
If you could meet any well-known figure (living or not), who would it be and why? Ronald Reagan. He's the president of my childhood and so much happened during his tenure. It would be great to meet him.
What is Houston's best kept secret? The Bayou bubble button. It's a hidden button off the Preston bridge. If you push it, the bayou will burp.
What do you love most about the industry? I love the process of creating something. From drawings to completion, it's amazing to see a project come together.
What is the most difficult aspect of your job? Weather. We are lucky here that we can generally build 12 months out of the year, but when starting a foundation if we get too much rain it can delay the foundation pour. Not much you can do about it.
What's your best advice for generating new leads? You should be your own best lead service. Wherever you are, you should be always talking about yourself and what you do. Referrals are the most reliable and best leads, but you have to communicate it to others.
What are you binge-watching/reading/listening to? I just finished Kingdom on Netflix. It's not as great as Game of Thrones, but it's pretty good.
What's your favorite meal in Houston? Tex-Mex anything, whether It's fajitas at Lupe Tortilla Mexican Restaurant, or the whole menu at Cyclones Anaya's.
Architecturally speaking, what is your favorite building in Houston? 1910 Harris County Courthouse. It's classic and still current.
What's the weirdest thing that's ever happened to you on the job?I don't know if this weirdest, but I was on the jobsite and I rolled my ankle over a car stop and almost broke my foot. Four days later, a hammer feel off the second floor and hit my other foot. What are the odds?
What's one thing people might be surprised to learn about you? I am Mexican/Irish. My father was born in Ireland and my mother in Mexico. I was also born in Mexico. No many Irish Mexicans out there.
What is your favorite vacation spot and why? Cabo — it's close and it's beautiful. Great getaway.
In 10 words or less, what is your advice for someone new to the industry? Work harder and smarter than your competition.
Who are your favorite people to follow on social media? Entrepreneur Gary Vaynerchuk. He just a real straight forward person and gives great advice.