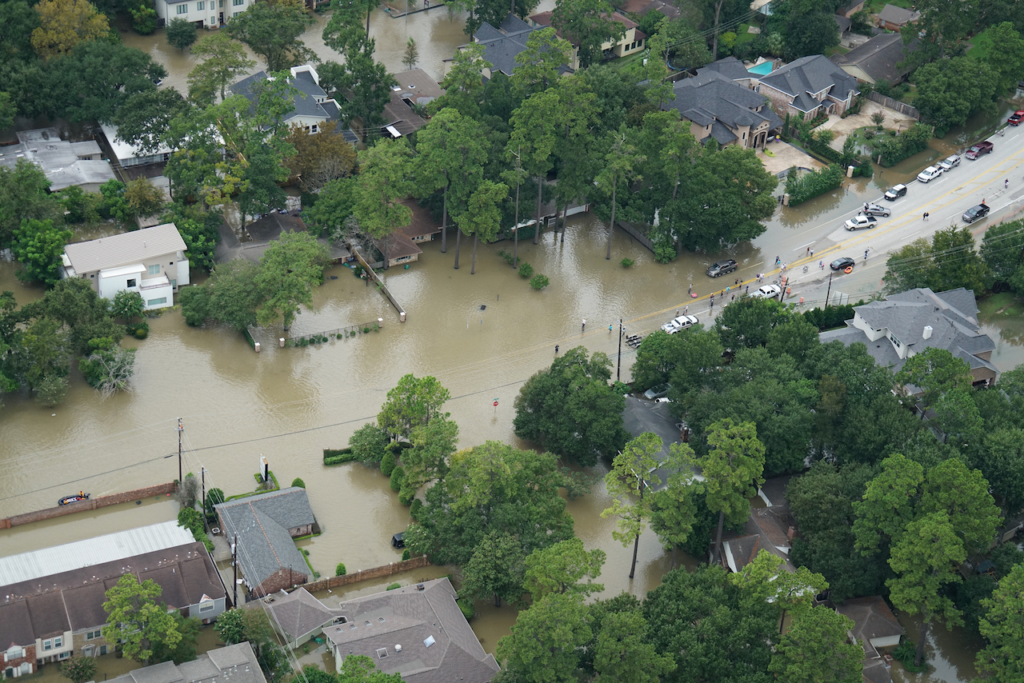 Hurricane season is upon us, and researchers are already predicting an above-average level of activity, with 16 projected storms — four more than typical. To make matters worse, coronavirus-induced economic woes are expected to make this season one of the most complex in recent memory.
A new report from CoreLogic predicts a "busy" 2020 hurricane season that could result in millions of homes in at-risk locations being damaged, causing more than $1 trillion in losses.
CoreLogic made two separate lists: one for multifamily residences and the other for single-family homes. When combined, the global analytics firm estimated 7.4 million homes are at risk for property damage caused by storms, with a price tag of $1.8 trillion in renovations and repairs.
It's unlikely that all of the 16 predicted storms will turn into hurricanes, but researchers say there's a 95% chance at least one of them will make landfall in the U.S. this year. The National Oceanic and Atmospheric Association is forecasting six to 10 hurricanes, defined as storms with winds at or above 74 mph. A normal season has six hurricanes. NOAA cites warmer-than-average sea temperatures throughout the Atlantic and Caribbean as a main factor for the expected increase in storm activity.
CoreLogic expects the COVID-19 pandemic to further compound the difficulty of housing relocation caused by hurricanes. The states facing the most potential damage are Florida, New York and Texas, according to the report.
The Atlantic hurricane season runs June 1 to Nov. 30. Last year's hurricane season produced six hurricanes with three labeled as major — Category 3 or above — according to a 2019 NOAA report.
CoreLogic named Houston the No. 7 at-risk location, with nearly 300,000 homes vulnerable to storm damage in the upcoming season and an estimated cost of more than $60 billion in renovations and repairs.
The report noted that having a quick and accurate claims system organized by insurance companies will be vital for any area hit by a storm.
"Insurance companies can be the source that connects many of these solutions providers, such as construction companies and hotels, that can assist people impacted by hurricanes," said CoreLogic Insurance Claims Executive James R. Swayze in the report. "Creating a faster and more efficient claims process can help alleviate other community-wide disruptions."
There is also a correlation between a natural disaster and an increase in mortgage delinquencies. After Hurricane Irma in 2017, Miami's delinquency rate increased by 2 percent year over year.
Complicating the matter are pandemic delinquencies, which have been climbing along with unemployment rates. In April, 3.6 million Americans were late on their mortgage payments, according to a report by real estate analytics company Black Knight.
"If a hurricane causes significant storm surge damage during a time when mortgage delinquencies are already high, this could result in additional losses for homeowners, lenders and insurers – and ultimately, delay economic recovery for impacted communities," said CoreLogic Chief Economist Dr. Frank Nothaft in the report. "For example, our analysis shows that three months after 2018's Hurricane Florence made landfall, serious delinquency rates had doubled in major metros affected by the storm."
Earlier this month, The Federal Emergency Management Agency released a guide for hurricane preparedness during a pandemic, recommending government bodies that issue evacuation orders target their messaging to reduce the number of people who voluntarily leave an evacuation zone. The guide noted typical resources that help with evacuations, such as hotels, might be less available due to the pandemic.
Another major concern for the 2020 hurricane season is the handling and managing of evacuees, especially while maintaining social distancing guidelines. On an individual level, FEMA recommends that evacuees stay with family or friends and avoid going to evacuation shelters unless necessary, in order to limit the spread of the novel coronavirus.
"Storm surge has historically been the deadliest and most destructive hazard we deal with," said CoreLogic Principal Dr. Thomas Jeffery in the report. "Now, with hurricane preparedness and response logistics potentially compounded by the pandemic, it has never been more important to pay attention to storm warnings and prepare for the possibility of hurricanes making landfall this year along the Gulf and Atlantic coasts.