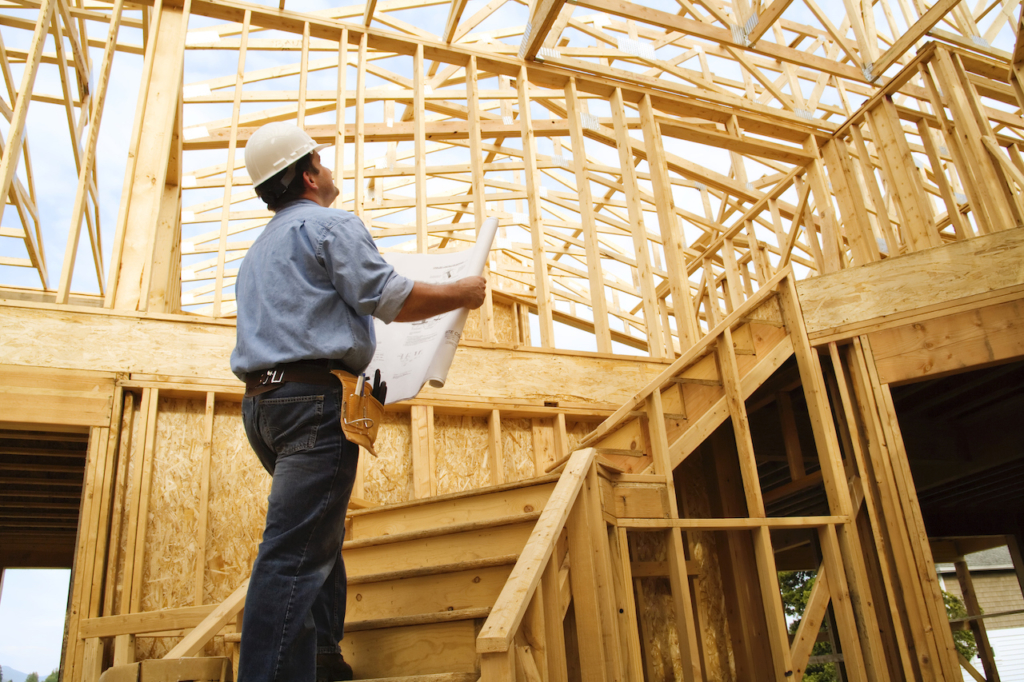 Single-family permits increased almost 12% in May, according to a report released Wednesday by the U.S. Housing and Urban Development and Commerce Department.
Overall building permits increased 14.4% to 1.22 million in May, while multifamily permits increased 18.8% to 475,000 units.
While single-family housing starts, which refer to the actual initiation of construction, were flat in May after falling in April, the increase in the pace of permits is a forward-pointing indicator that signals positivity for the market overall.
"Today's month-over-month increase in housing starts indicates a turn may be on the way," said First American Deputy Chief Economist Odeta Kushi in a statement. "This bodes well for further increases in starts in the coming months."
In the South, combined single-family and multifamily housing starts in May were 0.2% lower than national levels while permits were 0.8% higher.
As the nation reopens, builders are clearly feeling confident again. The latest National Association of Home Builders/Wells Fargo Housing Market Index, derived from a monthly survey, shows that in June, builder confidence in the market for newly built single-family homes jumped 21 points up to 58, exceeding expectations.
According to the NAHB, any reading above 50 indicates a positive market.
"The May housing report is consistent with the positive results of the NAHB/Wells Fargo builder sentiment index, and we expect this momentum to continue as economic activity recovers," said NAHB Chief Economist Robert Dietz in a blog post. "In another promising sign, single-family permits are up almost 2% on a year-to-date basis and builders are bringing back thousands of workers laid off in March and April to meet renewed demand."
Post-lockdown construction is underway, added Kushi, and the increase in residential construction employment is necessary to keep up with demand. "The construction industry does not lend itself to automation, so more the hammers we put to work, the more homes we can expect to build."
Still, lack of housing stock across the country continues to be a problem, according to the National Association of Realtors. "Significant growth in new home construction is required in the upcoming months and possibly even stretching into the next three years," Chief Economist Lawrence Yun said in a statement.
Yun predicted that this lack of inventory will put homeownership out of reach for many. "Before the pandemic, America faced a housing shortage of around 5 to 6 million homes due to multiple years of underproduction of new homes. Now, in the middle of 2020 the housing shortage has intensified. Consequently, home prices will be pushed higher, thereby making ownership opportunities for first-time buyers more difficult. More homes need to be built."
Despite significant challenges ahead, industry experts say housing will take the lead in the post-pandemic recovery.
"We are seeing many positive economic indicators that point to a recovery, including low interest rates, rising demand and an increase in mortgage applications," said NAHB Chairman Dean Mon in a blog post.