The FBI announced today that a Texas woman, formerly of York County, Pa., has been charged with defrauding 14 mortgage lenders, 35 homeowners and five individual investors out of approximately $2,700,000 between 2006 and 2008.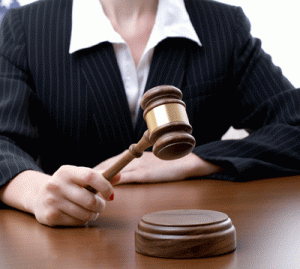 Joanne M. Seeley, age 40, appeared yesterday afternoon before United States Magistrate Judge J. Andrew Smyser in Harrisburg, Pa. on a 10-count indictment charging her with five counts of wire fraud and five counts of unlawful monetary transactions. Each count is punishable by a maximum of 20 years' incarceration and a $250,000 fine. Seeley was a Pennsylvania licensed real estate agent until November 9, 2006, when she surrendered her license in lieu of disciplinary action.
Between 2006 and 2008 Seeley was the primary owner and operator of an East Berlin, Pennsylvania-based real estate business known as S&D Property Solutions (S&D). According to the indictment, Seeley devised and perpetrated a scheme to defraud the victims through the use of false real estate sales contracts, inflated property appraisals, bogus employment verifications, and fictional leases.
Seeley would identify a residence scheduled for Sheriff's Sale and advise the homeowner he/she could avoid foreclosure by selling the home to her or one of her buyers, who would then lease the property back to the homeowner after the sale. Seeley assured the homeowner the sale would allow him to pay off his personal debts, rebuild his credit rating, and allow him to qualify for a new mortgage when he bought back the home, usually one or two years later.
Seeley would tell the buyers of the properties they would be reimbursed for all out-of-pocket expenses, including their down payment, plus a "fee" for engaging in the transaction, at the closing. Seeley also promised the buyers they would receive a monthly rent that would cover most, if not all, of their mortgage payments.
None of the defrauded homeowners were ever able to buy back their homes.
Judge Smyser released Seeley on supervised release pending trial, which was scheduled for May 2, 2011, before Senior United States District Court Judge Sylvia Rambo. The case was investigated by the Harrisburg Office of the Federal Bureau of Investigation and is being prosecuted by Assistant United States Attorney Kim Douglas Daniel. An indictment or information is not evidence of guilt but simply a description of the charge made by the grand jury and/or United States Attorney against a defendant.
A charged defendant is presumed innocent until a jury returns a unanimous finding that the United States has proven the defendant's guilt beyond a reasonable doubt or until the defendant has pled guilty to the charges. 1Seeley purchased 11 of the properties under her name.