The housing crash seems to have had little impact on consumer confidence, as 81 percent of adults believe buying a home is the best long-term investment a person can make. According to a report by Pew Research released this week, this figure is only down 3 percent from 1991; Pew cites a CBS News/New York Times survey completed in 1991.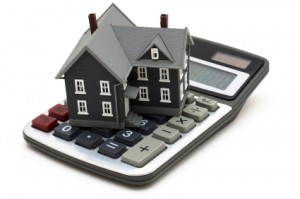 Of those 81 percent of people surveyed, 37 percent "strongly agree" that a home is – still – the ultimate long-term investment, while 44 percent only moderately agree. Both figures indicate less adamant view than the 1991 survey.
Pew finds the overwhelmingly positive results notable in light of the fact that 47 percent of survey respondents said their home value depreciated since the beginning of the recession. About one-third of those surveyed claimed their home value has stayed the same, while 17 percent said their homes are now worth more than before the recession.

The national median home price in March was $177,001, according to Denver-based RE/MAX.
A whopping 44 percent of those whose homes lost value said they expect to recoup their equity losses in three to five years. Another third are less optimistic and believe it will take between six and 10 years.
Homeowners aren't the only people who consider a house the best long-term investment. Approximately 81 percent of current renters surveyed by Pew reported they would like to buy a house at some point. One-quarter said they would continue to rent.
Homeownership ranked first among long-term financial goals for those who took the survey. That prospect was followed closely by living comfortably during retirement, being able to pay for their children's college and being able to leave an inheritance.
Pew Research polled 2,142 adults between March 15 and March 29 for this survey. The survey sample was comprised 57 percent of current homeowners and 30 percent of renters. The remaining percentage of people had special living arrangements, such as living with family members.