With strong job growth in Houston, developers including Centex, Taylor Morrison Homes and Coventry Development are setting their sights on a locally anticipated recovery, as they move ahead in construction plans.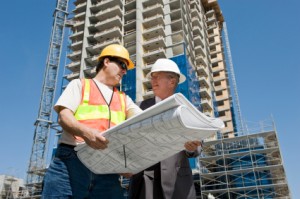 "Some of the latest employment data shows that Texas created over 730,000 new jobs in the past decade, and that includes the last several years when the nation as a whole has been in deep recession," said Houston developer, Ted Nelson to CultureMap Houston. "No other state created more than 100,000 jobs during the same period, and California actually lost over 600,000 jobs."
Centex plans to assemble a 208-unit starter home project titled "Parkside" on Highway 288, offering a short ride to the Medical Center; prices will be starting in the mid-$90,000s, said the article from CultureMap Houston.
Centex noted that first-time homebuyers are not as hard-hit in this market since they are not struggling to sell a home.
Taylor Morrison Homes will be constructing "Avalon at Cinco Ranch," a gated community with prices starting at $400,000.
Coventry Development boasts the largest new project, which is dependent on nearby oil and gas extraordinaire, Exxon Mobil's new 385-acre corporate campus, which developers expect to attract residents as they seek to hire over 8,000 employees. The 1,800 acre community will be called Springwood Village–offering 2,500 single family homes, apartments, office space, hotels and shopping centers.