Houston's real estate market showed no signs of slowing down in February, with home sales, home prices and inventory remaining competitive as ever.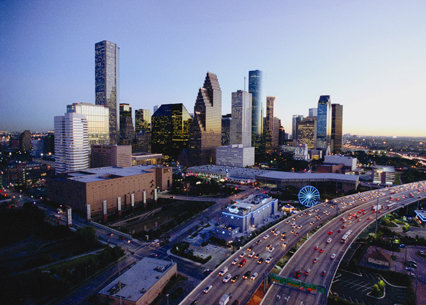 Homebuyers remained an active bunch in the Houston real estate market in February, pushing home sales 15.5 percent higher from the year before and keeping housing inventory to a 3.6-months supply, according to the Houston Association of Realtors.
That's the lowest housing inventory for Houston since December 1999, and the increase in home sales marks the 21st straight month of such increases; furthermore, average home price, which rose 9.6 percent year-over-year, and median homes price, which rose 7.9 percent year-over-year, were both at record highs for February.
Houston Real Estate Stays Strong in February
Another notable stats in HAR's report:
Higher-priced residences in Houston continued to generate the most interest among homebuyers; though homes in the  $80,000 to $149,999 bracket saw sales increase 14.4 percent, homes priced $150,000 to $249,999 saw sales jump 25.6 percent, while finally, sales for homes priced between $250,000 and $499,999 increased 33.2 percent.
Foreclosure property sales dropped 23.4 percent year-over-year, making up just 15.8 percent of all home sales.
Pending sales for Houston were up 12.7 percent, which points to continued increases for home sales in the Bayou City in the coming months.
The number of active listings declined 20.9 percent, producing a housing inventory of just 3.6 months; housing inventory has been lower than five months since August 2012, and first fell below four months in December.
Danny Frank, HAR's chairman, said Houston's market conditions point to one thing – a seller's market.
"The recent flurry of home buying and reduced inventory may seem unusual, but is exactly what the Houston market experienced back in the late 1990s," Frank said. "The difference is that now we are seeing multiple offers and bidding wars. We are still in a seller's market, and I would advise anyone who is considering selling their home to consult a Realtor who can price it right and handle all the details and paperwork, including sorting through whatever offers may come in."