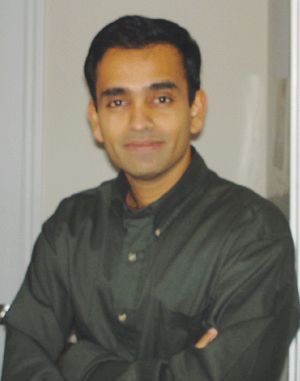 What was your first job in the realty industry?
My first job in the realty industry was being a rookie agent. I went and sat in the office daily listening to other agents talk, make phone calls and learning a lot by viewing listings on HAR.com.
Where did you grow up?
I grew up in Pondicherry, South India. It is a small town on the east coast. The French colonized it in the early 1900s or so, and today there are Colonial buildings that still stand and house families. The movie "Life of Pi" has been shot in Pondicherry, on location.
What is your favorite free-time activity?
My favorite free time activities are to play tennis, go to the movies or exercise in the park. I kind of juggle them as I please.
What do you do to relax when you're stressed?
I take walks in the park and observe people, watch them walk their dogs, talk to their pets (it's fun), then sit on one of the benches and read a novel.
Growing up, what did you want to be?
A pilot. I always have loved the service industry. I've admired a pilot's life as a child. Second closest choice: become a famous author, have my novels be made into movies.
If you could have lunch with a well-known figure (living or not), who would it be?
Alan Alda from M*A*S*H. He is my favorite and I love watching the show. I think he has great talent for acting and delivering lines.
Where is your favorite place to hang out?
The park.
What do you love most about the industry?
I love the fact that homebuilding has become a science. We have come a long way since the 70s. And what I love more than anything else is genuine people who are also sellers or buyers who are in the market looking to sell or buy a home.
How do you distinguish yourself from the crowd of agents?
I go the extra mile by keeping myself informed of market trends, inventory available, being out on the street leasing homes or helping buyers and sellers with homes. Being flexible to accommodate your client at all times counts a lot.
What is the most difficult aspect of your job?
Nothing so far. Every challenge has helped me learn to better myself in an area where I have failed before. Example: A buyer who is not ready – analyzing his/her needs helps him move toward a decision, rather than giving up on him/ her.
Where do you go to network and meet new clients?
I attend most new homebuilder meets, my company meetings, parties held by other real estate organizations or even business meetings conducted by a business organization.
What has been your greatest accomplishment?
Getting a string of 16-straight best testimonials, now posted on Trulia.com.
What was the last good movie you saw or book you read?
"Time Line" by Michael Crichton. It combined the modern technology with 1400s medieval lifestyle and made for some interesting reading.
What is your favorite restaurant?
Himalaya Restaurant – they serve great Indian food. And Chef Kaiser is a true human being.
What is your favorite building in Houston?
The Sacred Heart at 1111 St. Joseph Parkway, Houston. I accidentally visited this beautiful church because my friend got married there. It's beautiful.
What kind of car do you drive?
Nissan Versa Hatchback.
Smartphone, or paper?
Paper.
What is your favorite city after Houston?
San Antonio.
In 10 words or less, what is your advice for someone new to the industry?
Go into real estate for the love of real estate.
Who are your favorite people to follow on Twitter?
Donald Trump, Joel Osteen and Joyce Meyer, among others.
Do you want to be featured in our Agent Snapshot? Fill out our questionnaire, and you'll be featured too!