Houston's housing market activity increases prices, creates bidding wars and encourages buyers to snatch up the little inventory that is left.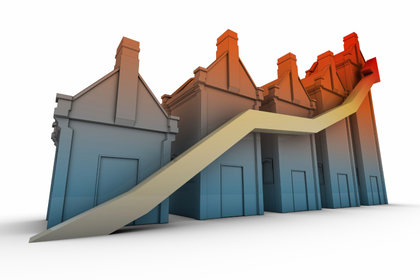 Houston's housing market activity has driven up prices and created bidding wars for the best properties. Buyers, who are encouraged by the growing economy, have been snapping up properties across the area and using up an already low inventory of homes for sale.
Previous reports state that Houston's housing market activity has been on a hot streak, and it's clear that it will not be slowing down any time soon.
"This summer could be a scorcher as far as these prices are concerned," Evert Crawford of Crawford Realty Advisors said in an interview with the Houston Chronicle.
Even though mortgage lending standards have gotten stricter, qualified buyers are still being lured into the market with the appealing low interest rates.
The Houston Chronicle article says that corporate relocations are also driving the rush for properties, specifically in the area of north Houston. Multiple buildings are under construction in The Woodlands area, including a tower for Anadarko Petroleum Corp., new offices for Southwestern Energy and 385 acres for Exxon Mobil Corp. It has also been reported that inventory of homes for sale dramatically decreased in The Woodlands, according to Greg Flory of Better Homes and Gardens Real Estate Gary Greene.
"We're seeing multiple offers on really nice properties," he told The Houston Chronicle, adding that some people are willing to pay above the list price. However, he cited one recent example in which a buyer offered $5,000 over a $275,000 asking price and lost to a competing bid for even more.
Linda Marshall, broker of Linda Marshall Realtors, located in the Inner Loop, sees Houston's housing market activity continuing at this pace for another year. Is this a good thing? Yes and no.
"It's a great market to sell a house," she said. "But it makes it unbalanced for buyers in these bidding wars. They need to be particularly cautious because they could end up paying too much for a house. This is great for brokers and sellers but it's not necessarily good for everyone."
However, whether your clients are buyers or a sellers, there are clear signs that Houston's real estate market is strengthening, and the economy is slowly rebuilding itself to where it needs to be.