As if the scenario in Houston's real estate market could not get any rosier, May's positive numbers marked the 24th straight month of sales increases.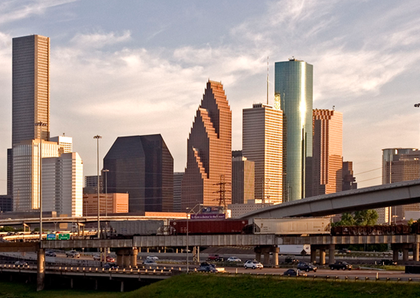 Just when it was starting to look at though Houston's real estate market had peaked, the Bayou City surprised again in May, with home sales soaring 28.0 percent year-over-year and single-family home price rising 11.9 percent, according to the latest report from the Houston Association of Realtors.
Those numbers represent the largest one-month sales volume since June 2006 and the 24th consecutive month of positive sales – yes, home sales in Houston have increased for two straight years! – and all the while, housing inventory in Houston continued to fall, dipping from 3.4 months in April to 3.3 months in May, it's lowest mark in more than 13 years.
Houston Real Estate Booming in 2013
Other important information in HAR's report included:
Houston's vibrant economy continues to play an integral role in its housing market; according to the Texas Workforce Commission, Houston has added 111,000 job over the past 12 months.
Foreclosure sales plummeted in May, declining 33.7 percent from the year before. Foreclosure sales made up 9.4 percent of all property sales for the month, down from 10.4 percent in April and 19.7 percent in January.
Pending sales at the end of May stood at 5,115, a 14.3 percent year-over-year increase that indicates strong numbers for June.
In previous months, more expensive listings in Houston had been generating larger increases in sales, and that was largely the case in March as well: home sales for residences priced $80,000 to $149,999 increased 16.5 percent; sales of home priced $150,000 to $249,999 increased 34.8 percent; and sales of homes priced $250,000 to $499,999 increased a whopping 60.6 percent.
Do High Prices, Low Inventory Pose Problems?
Danny Frank, the chairman of HAR, said that Houston's real estate market stands as one of the very strongest in the nation.
"The Houston real estate market has held to positive territory for two years running and you'd be hard-pressed to find a market anywhere in the U.S. as vibrant as ours," Frank said. "We continue to see multiple offers on homes, in many cases before the ink has even dried on the listing agreements … We need to carefully watch pricing, however. A disproportionate appreciation in home prices could suggest a bubble, and Houston is very fortunate to have avoided that so far."
And as Tom Plant of Greenwood King Properties explained to us, with housing inventory down more than 30 percent from a year before, Houston's sterling sales trend could being to slow.
"Houston has had a steadily decreasing inventory for the past two years," Plant said. "It is difficult to see how the sales trend can continue without an increase in inventory."