Another month, another rock-solid collection of data on the residential construction industry from the Census Bureau.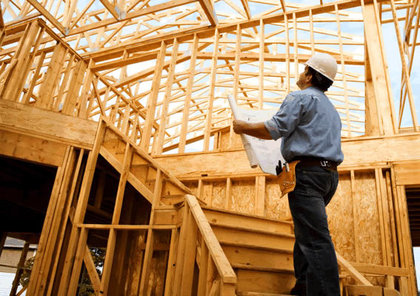 May was another solid month for the construction industry, with spending on new projects increasing by 5.4 percent year-over-year, according to the latest numbers from the U.S. Census Bureau.
At a seasonally adjust annual rate of $874.9 billion, construction spending was 0.5 percent above April's numbers, and for the first five months of this year, the $326.2 billion of spending represents a 6.2 percent increase over the same time period a year ago.
Construction Spending Points to a Housing Recovery
The construction industry is perhaps the most important component of the U.S. housing market, and May's numbers were yet more signifiers of its important role in the housing recovery. Other key stats from the Census Bureau's report included:
At $605.4 billion, private construction in May was unchanged from April, though residential construction did post a 1.2 percent increase.

According to Bill McBride's analysis on Calculated Risk, though residential construction is still 52 percent below its 2006 peak, it's now 41 percent above its post bubble low in 2009, and on a year-over-year basis was up 23 percent in May.
Furthermore, with May's numbers, residential construction is once again the largest category of construction spending; after being down and out for so long, McBride said such a return is a good sign for housing and the greater economy. "Usually private residential construction leads the economy, so this is a good sign going forward," McBride said.
Construction spending's other sectors were less impressive, though they were consistent from April. Public construction spending was up 1.8 percent from April to May, with educational construction up 0.4 percent and highway construction up 0.8 percent.