June was yet another month of positive home sales in Houston, with sales rising by double digits to their 25th straight month of positive growth.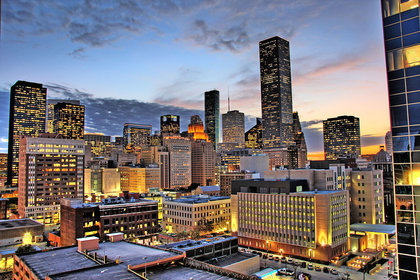 Cue up that broken record again! June was another banner month for real estate in Houston, with single-family home sales jumping 13.4 percent to the 25th straight month of positive home sales for the city, according to the Houston Association of Realtors.
Additionally, the high level of housing demand pushed both the median and average home prices to their highest prices ever for June. Median price rose 12.9 percent to $192,000, while average price rose 13.8 percent to $268,085.
Houston Real Estate Thrives in June
Other significant details in HAR's report included:
Foreclosure property sales continued to fall, dropping 45 percent year-over-yer in June; of total home sales, foreclosures made up just 8.4 percent of sales, down from 9.4 percent in May and 19.6 percent in January.

Sales of townhouses and condos rose 10.2 percent year-over-year, with average and median price rising 10.3 and 8.8 percent, respectively; meanwhile, home rental prices for both single-family and townhouse/condo residences both hit record highs, hitting the respective levels of $1,707 and $1,498.
In previous months, more expensive listings in Houston had been generating larger increases in sales, and that was largely the case in June as well: home sales for residences priced $80,000 to $149,999 increased 2.6 percent; sales of home priced $150,000 to $249,999 increased 25.5 percent; sales of homes priced $250,000 to $499,999 increased 30.0 percent; and homes priced $500,000 to $1 million rose the most at 38.3 percent.
And finally, pending sales were up 8.0 percent from last year, a solid indicator of more positive data when HAR compiles July's numbers next month.
Housing Inventory Remains Tight
Amidst all this positive data, though, one concern remains – Houston's record-low levels of housing inventory. For June, there was just a 3.3-month supply of homes on the market. Though that's unchanged from May, it represents an 8.3 percent decline from the beginning of the year and a whopping 40 percent decline from June 2012.
However, Danny Frank, HAR's chairman, did note that there were some encouraging signs with inventory in June.
"The Houston housing market plowed full-steam ahead through another month and most Realtors I know have never been busier," Frank said. "The fact that inventory has leveled off month-over-month suggests that we may finally be starting to see enough homes listed for sale to keep up with demand."