The latest National Foreclosure Report from CoreLogic highlighted a number of positive developments in the nation's mortgage markets.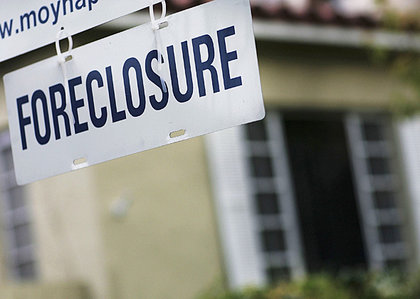 The nation's mortgage markets continued to improve in July, according to the latest National Foreclosure Report from CoreLogic, with foreclosure inventory, serious delinquencies and completed foreclosures all on the decline.
"Foreclosures and delinquency rates continued their rapid descent in July," said Anand Nallathambi, president and CEO of CoreLogic. "Every state posted a year-over-year decline in foreclosures and serious delinquencies fell to the lowest level since December 2008."
And what of here in Houston? In the Bayou City, things remain pretty darn solid. It's foreclosure inventory of 1.1 percent of mortgaged properties is far below the national average of 2.4 percent, and has dropped by 0.5 percentage points in the last year. Just 3.5 percent of Houston's mortgages are in serious delinquency, and the 11,903 foreclosures were completed in the metro area in the past 12 months.
But how does our city compare with the rest of the nation? Take a look at our infographic below for some perspective: