Although construction of the controversial Ashby High Rise has begun, it's done little to dissuade homebuyers from the Boulevard Oaks neighborhood.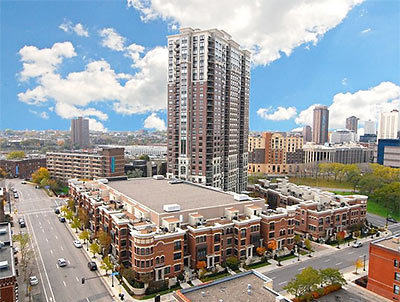 According to the latest report from Greenwood King, real estate in the Boulevard Oaks neighborhood has been hot. Though the number of home sales for the first six months of 2013 were down 14 percent from 2012, the average price of those sales was a whopping $1.36 million, a 58 percent increase from last year.
Such numbers are hardly surprising, given how positive Houston's housing market has been the last couple years, but in the case of Boulevard Oaks, there is one intriguing detail – it's the same neighborhood that will likely house the infamous Ashby High Rise.
The Impact – or Lack Thereof – of the Ashby High Rise
The Ashby High Rise, as any reader of our site knows, has been an extremely controversial construction project for Boulevard Oaks residents, who have decried the traffic and other inconveniences that, they believe, the mixed-use development will bring to the formerly peaceful residential area.
Dubbing the high rise the "Tower of Traffic," opponents have not only maintained a robust website chronicling their opposition, but have also peppered the community with bright yellow signs voicing their opposition and pursued legal options to block the development's construction.
Yet, according to Greenwood King's numbers, the area's real estate has not suffered as a result of the high rises' pending construction; even Southampton, a neighboring community, has seen its average sales price rise 29 percent from last year.
Boulevard Oaks – Homes with "Character"
Caroline Keeland, an agent with Greenwood King in the Boulevard Oaks area, said homes in the neighborhood have "character," an important trait for homebuyers today.
"There's a buying trend towards homes with character," Keeland explained to CultureMap. "And both Boulevard Oaks and Southampton have plenty of them . . . These are architecturally diverse neighborhoods. On the whole, they're very historic. Yet, at the same time, they welcome unique modern homes."
So, will this trend continue? Or will the Ashby High Rise begin to impact property sales as its construction commences? We'll have to wait and see!