Existing-home sales defied expectations in August, posting both monthly and yearly increases.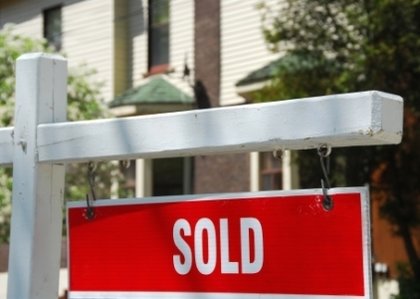 Existing-home sales in August reached their highest mark in six-and-a-half-years, rising 1.7 percent from July and 13.2 percent from August 2012 to a seasonally adjusted annual rate of 5.48 million, according to the latest analysis by the National Association of Realtors (NAR).
This comes as a surprise, considering that analysts had anticipated a weaker existing-home sales report in light of rising mortgage rates; were the earlier analyses incorrect, or is there perhaps more nuance to the housing market than we originally thought?
Existing-Home Sales in August
As with all of NAR's existing-home sales reports, August's was choke-full of interesting data on the housing market. Some standouts:
Sales are now at their highest level since February 2007, when they hit a rate of 5.79 million; they have now remained above yearly measures for 26 straight months.
Housing inventory, as expected, increased 0.4 percent to 2.25 million homes, or a 4.9-month supply; that's still down 6.3 percent from the 6.0-month supply of August 2012, but is a good sign for inventory going forward.
Median existing-home price for all housing types rose 14.7 percent year-over-year to $212,100, the strongest yearly gain since October 2005; prices have now risen on a yearly basis for 18 straight months.
Perhaps the most promising news of all, though, was distressed home sales, which made up just 12 percent of all August sales; that's down from 15 percent in July, and from 23 percent a year ago.
The share of first-time homebuyers declined from 29 percent in July to 28 in August, and was also down from 31 percent in August 2012 (read more on that here); also, all-cash sales rose from 31 percent of transactions in July to 32 percent (that's also up from 27 percent a year ago).
What Higher Mortgage Rates Effect?
So, how can all this positive information be explained, if existing-home sales are supposed to be impacted by rising mortgage rates? One view came from Lawrence Yun, NAR's chief economist, who said we're still seeing the after-effects of speedy homebuyers – though it won't last.
"Rising mortgage interest rates pushed more buyers to close deals, but monthly sales are likely to be uneven in the months ahead from several market frictions," he said. "Tight inventory is limiting choices in many areas [and] higher mortgage interest rates mean affordability isn't as favorable as it was."
Another, more nuanced view came from Goldman Sachs, which argued that new home sales, rather than existing, are more susceptible to mortgage-rate fluctuations, and will bear the brunt of the impact.
We'll probably get a better idea of the market when September's numbers are reported next month, but for the time being, the news is positive.