The nation's foreclosure markets have been showing considerable improvement in 2013, but did that trend continue in August?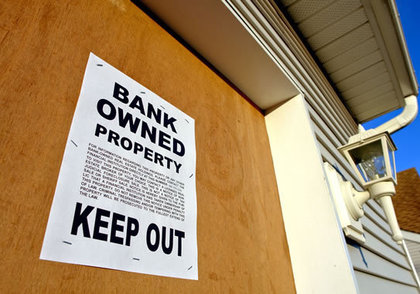 The good news continued for the nation's foreclosure markets, according to CoreLogic's latest National Foreclosure Report, with foreclosure inventory, completed foreclosures and serious delinquencies all showing progress.
Mark Fleming, the chief economist for CoreLogic, said with the progress that has been made, any spikes in distressed properties is unlikely.
"A surge in completed foreclosures and a rise in the foreclosure inventory is unlikely, given continued house price improvements and shortages of supply in many markets," Fleming said.
Here in Houston and greater Texas, the news was pretty swell. Foreclosure inventory for both the city and state was just 1.1 percent in August, a yearly decrease of 0.3 percent points for the state and 0.4 points for the city (and a respective drop of 21 and 29 percent!).
Also, both remain very active in completing foreclosures. With 42,522 completed foreclosures the last year, Texas completed the fourth most in the nation, while Houston completed more than 11,000.
And finally, the serious delinquency rates for the city and state remain very low at 3.5 percent.
Interested in the main findings of CoreLogic's report? Check out our infographic below: