Asking prices seem to be slowing down nationwide, but is that the case here in Houston?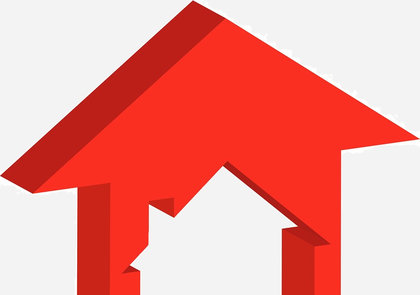 October was a very positive month for Houston's asking prices, with the metro area posting strong returns in Trulia's latest Price Monitor.
According to Trulia's analysis, asking prices in Houston rose 13.9 percent year-over-year in October, and 3.3 percent from the second quarter. Also, rents in the city were up 3.8 percent from last year, and though that's a relatively small increase for what has been one of 2013's hottest rental markets, Houston does have the 15th highest median rent in the nation at $1,400 for a two-bedroom apartment.
Gary Bisha, the owner/broker of My Castle Realty in Houston, said that prices remain very competitive in Houston, though he does see the market leveling off in the coming months.
"A healthy economy/job market has been bringing people to Houston in droves, and that spike in demand has created a very low 3.2 months of housing inventory, resulting in higher prices," he said. "I do expect to see a 'leveling' over the next few months; homeowners who may have been underwater previously are now able to sell, plus new construction is on overdrive.
Trulia Price Monitor – Asking Prices Slowing Down?
Nationwide, asking prices were up a bit less impressive, though the gains were all still quite positive. Prices were up 11.7 percent year-over-year and 3.1 percent quarter-over-quarter.
Jed Kolko, Trulia's chief economist, said that though prices were up just 0.6 percent from September, there are still pronounced market reactions to the quarterly and yearly price increases.
"Although October's asking home prices rose at the second-slowest pace in seven months, prices are still rising unsustainably fast," said Jed Kolko, Trulia's Chief Economist. "Even though the market is far from bubble territory, we still see the effects of fast-rising prices, including investors flipping homes and would-be sellers waiting longer to put their homes on the market."
Interested in how our local market compared with the rest of the nation? See our graph below to find out: