Just when you thought that housing inventory in Houston could not go any lower, November managed to prove all of us wrong.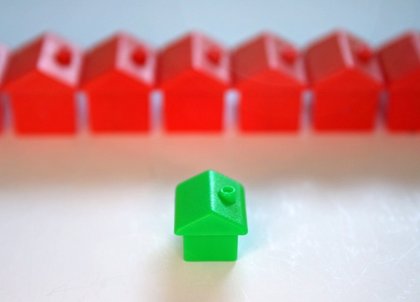 Houston home sales may have enjoyed their 30th straight month of increases in November, but all that positivity pushed housing inventory in the Bayou City to historic lows.
According to the latest analysis from the Houston Association of Realtors, housing inventory in Houston was just 2.9 months in November, down from 4.1 months a year ago and 3.1 months in October.
Houston Home Sales in November
Other notable stats from HAR's report included:
Home sales were up 3.3 percent year-over-year in November; though positive, that's the smallest sales increase in more than two years.
Similarly, November's single-family sales volume of 5,108 was the lowest since February.
Home prices, though, remained strong, with the single-family median price rising 8.7 percent to $181,000, and the average price rising 8.4 percent to $245,707.
Foreclosure sale only made up 7.7 percent of all property sales – that's a 49.0 percent decline from last year!
Sales of townhouses and condos, meanwhile, were still strong, rising 14.8 percent year-over-year; still, inventory is extremely low at just 2.8 months, down from 4.7 month in November 2012.
And as with past months, the most expensive listings generated the largest increases in sales: home sales for residences priced $80,000 to $149,999 decreased 5.5 percent; sales of home priced $150,000 to $249,999 increased 10.7 percent; sales of homes priced $250,000 to $499,999 increased 17.5 percent; and homes priced $500,000 to $1 million rose 22.6 percent.
The Effects of Low Housing Inventory
Danny Frank, HAR's current chairman, said the slowdown in Houston's housing market was hardly surprising, given how low the market's inventory is.
"It does not come as a surprise that the Houston housing market is showing signs of slowing down," he said. "There simply isn't a plentiful supply of available homes out there. We are also in the midst of the holidays when, traditionally, home sales ease as consumers focus on their families and gift-giving. In addition, there has been an uptick in mortgage interest rates, which may have convinced prospective buyers to postpone home purchases until the new year."
For more perspective on Houston's low inventory, and how it will impact the marketplace in 2014, be sure to check out our recent Inside Edition feature.