Existing-home sales have been a bit weak the last couple of months; what are the reasons behind the decline?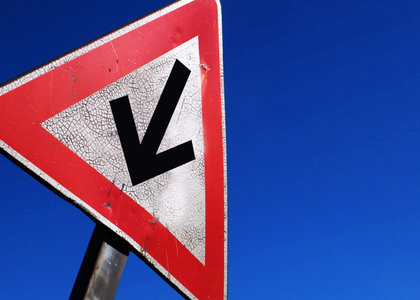 November was a rough month for existing-home sales.
Not only were sales down 4.3 percent from October to November, but they also dropped 1.2 percent from Nov. 2012, the first yearly drop for existing-home sales in 29 months.
Of course, local variations exist, but even here in Houston, where the real estate market has consistently been among the strongest in the nation, November home sales were up just 3.3 percent, the smallest increase in two years. What could be behind those lackluster numbers? Here are three things to consider:
1. The Seasonality of Home Sales – The real estate markets have been so zany and unpredictable in the last 10 years that we seem to have forgotten how things normally work in a regular housing market. Though local variations exist, home sales generally rise through the spring and summer, taper in the fall and then decline in the winter; for much of the post-World War II era, when homeownership rates spiked, home sales have followed that routine.
So though sales have been down, and though there are a couple culprits (as we'll explore in a moment), we should refrain from any Chicken Little moments and bear in mind the history of the marketplace.
2. Mortgage Rates are Higher – Last week, the average mortgage rate on a 30-year FRM was 4.47 percent, according to Freddie Mac. Though still relatively low, that's quite an increase from the historic lows that many a consumer had grown accustomed to – indeed, from the end of Sept. 2012 through Jan. 2013, mortgage rates did not exceed 3.50 percent – and it's no doubt led to lower home sales.
And with the Federal Reserve announcing last week its plans to taper economic stimulus efforts, it's likely that mortgage rates will rise further in 2014. But again, keep in mind that as with home sales' seasonality, such an increase was an inevitable part of the housing recovery.
3. Low Housing Inventory – Though housing inventory likely bottomed in early 2013, it still remains quite low by historical levels, and adding insult to injury, inventory declined in November by 0.9 percent. And here in Houston, the situation is even more dire – inventory hit a new bottom in November at just 2.9 months. 
Part of that decline, NAR noted, is because of the fall in distressed home sales, which account for a smaller and smaller share of the home-sale pie. However, the two largest factors continue to be: skittish home sellers, who continue to hold off on listing their homes; and the very low level of residential construction, which is due to the U.S.' stubbornly high vacancy rate and low level of household formations.