Oil prices tumble even further moving into 2015; is there any end in sight?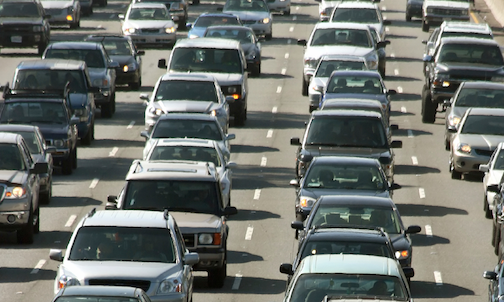 In July of last year, oil prices were hovering over $100/bbl, which was fueling a booming Houston economy heavily dependent on energy investment. However, in the months heading into fall and winter, things took a turn as a bickering OPEC failed to reach an agreement on production curbs, which kicked off a price tailspin that now sees crude sitting at approximately $50/bbl. The immediate impact of the drop has been layoffs; the long-term effects are still unknown.
In 2014, the soaring price of oil bolstered the local economies of the seven metros where oil-related jobs totaled at least 2 percent of the overall workforce – 5.6 percent in Houston. According to Trulia, home prices in those areas rose 10.5 percent year-over-year, while the 100 largest overall metros averaged only 2.8 percent increases.
The strength of crude has historically shared a strong correlation with the health of energy rich markets. But just as booming oil prices have helped improve some of these areas, falling oil prices will be similarly detrimental. No where was this better illustrated than in Houston in the 1980s when a drop in gas prices led to steep declines in both employment and job declines.
Who It Affects
In its latest report, Trulia examined the historical relationship between oil prices and housing, finding that:
While home prices in oil-producing markets tend to follow the direction of oil prices, they do so with a lag. In early 1986, Houston, and the rest of the nation, felt the sting of the decade's most prolific drop in oil price. However, it wasn't until later that year that the Bayou City started struggling with its most serious job losses, and home prices didn't start to suffer until the third quarter of 1987. According to Trulia, the pace at which 1980s oil-price movements were reflected in the time's job market was roughly two quarters later, and nearly two years later for home prices.
Though Houston and other oil-producing markets will decline with oil prices, the reverse is true for non-oil-producing markets, where cheaper fuel means lower driving and heating costs, and an overall boost to the local economy.
Can Prices Bounce Back?
These revelations are promising for much of the U.S., but relatively daunting for Houston.
Currently, the price of crude is down to $47.75/bbl. In November, we reported that Houston fairs best when oil prices trend between $55 and $90/bbl.
When and whether the price of crude will rise is now a topic of debate. In a recent article from The Washington Post, Saudi Arabian Oil Minister Ali al-Naimi said that the world may never again see a $100 barrel of oil.
The pricing of oil is extremely complicated, as it's largely controlled by OPEC, the Organization of Petroleum Exporting Countries, which has thus failed to collaborate on an effective solution – its members, however, have agreed to monitor prices more closely in 2015. Considering the now ample supply of crude relative to the world's demand, a return to the normalcy of the last eight years seems unrealistic – at least in 2015. But that's not necessarily a bad thing.
What many have a tendency to forget is that the world is now at the tail end of a near decade of historically high crude oil prices – 2008, 2011, 2012 and 2013 had the highest average oil prices of any years since the 1860s, according to the Post. And while falling prices have already begun seriously impacting the well being of whole nations – see Russia's floundering economy – doubling the value of crude could be equally as damaging.
The goal moving forward will be to establish a stable middle ground that takes into account the falling demand and existing stockpiles. Most experts believe the price will begin trending upwards at some point in 2015. While Houston should expect to take a hit in the meantime, including additional layoffs from energy companies and falling home prices – though, price increases have been more than steady so far – ultimately the drop could prove beneficial if the longterm price per barrel settles into the area's $55/bbl to $90/bbl goldilocks zone.