January may have seemed like a disappointing month of construction, but a deeper look at the trends reveals much to smile about.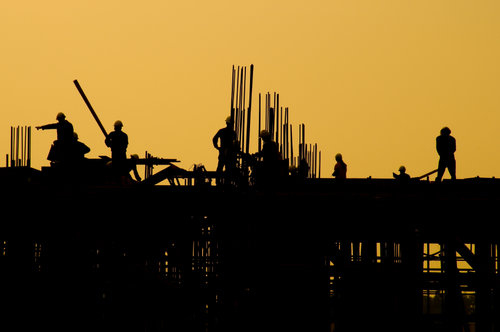 Overall construction spending in January was at a seasonally adjusted annual rate of $971.4 billion, according to the latest numbers from the U.S. Census Bureau; that's down 1.1 percent from December and 1.8 percent from Jan. 2014.
Specific to residential construction spending, the numbers were similarly lukewarm, with January's rate of $351.722 billion up 0.6 percent from December but down 3.4 percent from Jan. 2014.
Those numbers seem dispiriting on the surface, but a deeper look at historical trends suggest many positive things at work in construction spending. Here are the key stats to know:
•Sure, residential construction is down a bit from where it was last year, but it's risen substantially over a four-year stretch; in fact, since Jan. 2011, residential spending is up 45.93 percent.
•On the single-family front, monthly and yearly stats were a bit more encouraging; at a rate of $204.89 billion, single-family construction spending was up 0.6 percent from December and 9.7 percent from Jan. 2014, and since Jan. 2011, it's up a remarkable 90.43 percent.
•Consistent with our past reporting on construction, the stats for multifamily were even more eye-opening. Though multifamily's rate of $48.753 billion was much lower than that of single family, that rate represents a 1.9 percent monthly increase and a 29.8 percent yearly increase. And how much is multifamily spending up since Jan. 2011, you may wonder? Try 256.41 percent!
•Also interesting is the share that single-family and multifamily currently comprise of total residential construction spending, and how those percentages differ from four years ago. In Jan. 2011, single family made up 44.63 percent of residential spending, compared to just 5.6 for multifamily; in Jan. 2015, single family's share had jumped to 58 percent, but multifamily's more than doubled to 13.86 percent.
See our graph below for an idea on how residential construction spending has risen in the past, and stay tuned for our story tomorrow on local construction spending trends!