Americans love big houses, and that's true across generational and economic lines.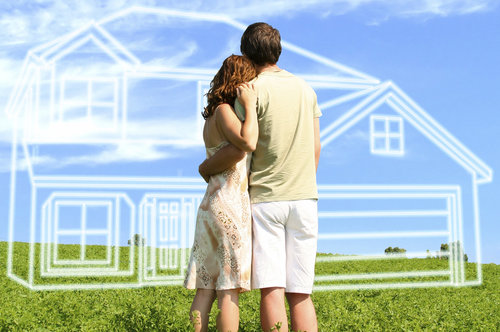 Only 40 percent of Americans are living in their ideal home size, and 43 percent wish they were living in a home that is somewhat or significantly larger.
Those were just two of the findings in a very interesting study from Trulia, which sampled 2,000 individuals and found that contrary to popular belief, American's zest for larger homes has hardly waned in the post-bubble housing market, and if anything, has grown more pronounced.
Consistent Across Generational Divides
One intriguing aspect of Trulia's survey was how the big-house desire straddles generational lines:
Among Baby Boomers, 26 percent desire a larger home, with 53 percent living in their ideally sized residence.
By contrast, 60 percent of Millennials – they of roommates and modest, car-less living – consider their ideal home to be larger than where they currently live, and only 13 percent would take a smaller home. As Trulia's Ralph McLaughlin put it, "The results are clear: Millennials are much more likely to want to upsize than downsize."
Finally, GenXers are similarly yearning for a larger home, with 48 percent expressing that desire; only 14 percent wanted a smaller home, and 38 percent said they were in their ideal living space.
Consistent Across Current Home Sizes
Perhaps the most surprising finding in the survey, though, came in how American's current living space influenced their desire for a larger home. In short, just about everyone wants a bigger house, regardless of their current living conditions. Indeed, even among residents of homes larger than 3,200 square feet, 25 percent wanted to upsize, compared with 26 percent who wanted to downsize.
Here's a final breakdown on the remaining home sizes, and what residents in those homes want in terms of future home sizes: