How are home prices looking, as the spring market gears up for action?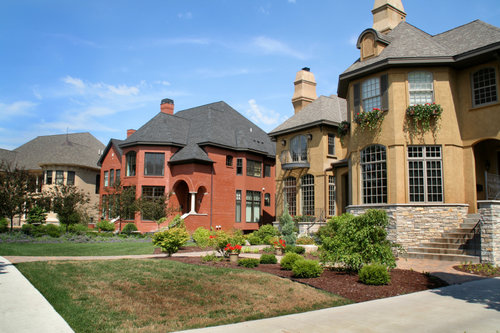 Home prices in the Lone Star State area proved the adage that "slow and steady wins the race" in the latest Case-Shiller Home Price Indices from Standard & Poor's.
Per the Case-Shiller's analysis, home prices in Dallas (amazingly, the index does not track prices in Houston) were up 0.7 percent from January to February and 8.6 percent from Feb. 2014. Not only was Dallas' yearly increase the fourth-best in the nation, but aside from Denver, it's the only city in the Case-Shiller to exceed its bubble-era peaks; despite cities such as San Francisco grabbing the housing headlines, Texas' cities have progressed at a slow, steady rate that has left them at the head of the pack.
Home Price Increases Picking Up Nationwide
On the national stage, home prices actually showed some life:
Compared with January, both the 10- and 20-City Composites saw stronger yearly returns. The 10-City Composite increased 4.8 percent (compared to 4.3 percent in January), and the 20-City rose 5.0 percent (compared with 4.5 percent).
Interestingly, the overall National Case-Shiller saw weaker gains, rising 4.2 percent (down from 4.4 percent).
Overall, 17 cities saw their yearly increases increase, with Denver (10.0 percent) and San Francisco (9.8 percent) showing the strongest increases.
Month-to-month, prices were a bit more modest on the National Index, rising just 0.1 percent.
With the 10- and 20-City Composites, though, the monthly increase was the most significant since July 2014, rising 0.5 percent; once again, Denver (1.4 percent) and San Francisco (2.0 percent) were at the forefront.
The Worrisome Underbelly of Housing
Of course, such rapid price gains ultimately come at the expense of other economic trends, an unfortunate fact that David M. Blitzer, the managing director and Chairman of the Index Committee at S&P Dow Jones Indices, pointed out in his comments accompanying the Case-Shiller report.
"Home prices continue to rise and outpace both inflation and wage gains," Blitzer said, adding that even with those increases, prices still have a ways to go before truly recovering.
"The S&P/Case-Shiller National Index has seen 34 consecutive months with positive year-over-year gains; all 20 cities have shown year-over-year gains every month since the end of 2012," he said. "While prices are certainly rebounding, only two cities – Denver and Dallas – have surpassed their housing boom peaks. Nationally, prices are almost 10 percent below the high set in July 2006. Las Vegas fell 61.7 percent peak to trough and has the farthest to go to set a new high; it is 41.5 percent below its high. If a complete recovery means new highs all around, we're not there yet."