Houston home prices and inventory were up in April, but the city still faces significant hurdles from oil price drops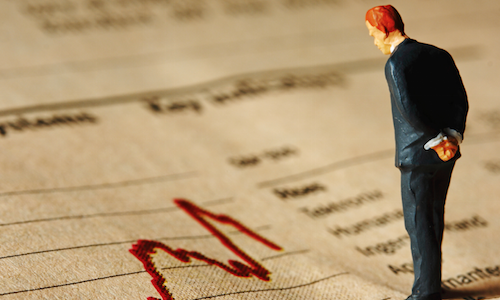 The Houston Association of Realtors released its newest home sales report today, May 13, outlining the city's continued growth in both home sales and inventory.
In April, single-family home sales jumped 1.9 percent to a total of 6,502, compared to 6,380 sales 12 months prior, with buyers demonstrating a particular penchant for homes in the $250,000 to $500,000 range – in line with past months. The demand for single-family homes pushed prices up a robust 7.0 percent to $209,790, which remains slightly below the national median price of $212,100, and in affordable territory; though, a recent analysis from FitchRatings found the city's prices to be 18 percent overrated.
Inventory enjoyed a slight bump from 2.6-months supply last April to 2.9-months supply, which should help alleviate growing concern over availability and limit the number of multiple offer situations. However, even with a promising increase, Houston's housing options are severely limited relative to the national average of 4.6-months supply, which is itself rather weak.
Condo Inventory and Price Drops
Further into HAR's report, researchers shared more specific numbers on active listings, and offered insight into how townhouses and condominiums were performing in the area.
Month-end pending sales for all property types totaled 6,717, a 39.8 percent increase versus one year earlier. Active listings, or the number of available properties, at the end of April rose 4.9 percent to 29,486.
Sales of townhouses and condos experienced a third straight monthly gain in April, increasing 6.5 percent. A total of 657 units sold compared to 617 properties in April 2014.
The median price for townhouses and condos dropped 12 percent to $139,950, and inventory shrank slightly from a 2.7-months supply to 2.6 months.
Strong but Wary
In a statement accompanying the report, HAR Chair Nancy Furst of Berkshire Hathaway HomeServices Anderson Properties commented on the persistent strength of Houston's housing market.
"The Houston real estate market is doing quite well despite low inventory and concerns about the effects of declining oil prices," she said. "Realtors I speak to regularly tell me that business remains strong, and April's uptick in inventory means consumers had the benefit of more homes hitting the market,"
Corroborating Furst's assertion that Houston remains in good standing despite the hit oil prices took late last year, which carried on until only recently, Carolin Allison, a Realtor with Keller Williams Metropolitan, told Culture Map Houston that "the slowdown is more psychological than real."
"The Houston economy is booming," Allison said. "If you look at the Houston real estate market, it is up on every measure as compared to last year."
And while Allison's observation is accurate, the impacts of oil prices, if any, are unlikely to bubble to the market's surface until later this year and beyond.
As a recent summary of the city's economic standing from the Greater Houston Partnership suggested: "Even if crude stabilizes at $50 a barrel, energy companies will face severe restrictions on cash." A fact Furst herself acknowledged later in her statement.
"We will have to watch and see how layoffs in the energy industry affect home sales in the months ahead," she said.
Just as recent as May 12, oil services firm Subsea, which houses its main offices in Houston and Katy, announced plans to cut 2,500 jobs by early 2016, Reuters reported.
Subsea's cuts, as well as several others we've reported, like layoffs from Hercules Offshore and Weatherford International, are expected to echo through the economy, leaving damaged blooms that won't fully blossom until months or years in the future, forcing additional job cuts and diminished home prices – a primary driver behind Arch Mortgage Insurance Company's recent decision to increase Houston's home price risk rating.
Improvements to the city's construction and healthcare sectors will help shore up economic gaps threatening to damage Houston's sustainability, but it's simply too early to categorize the severity of damage.