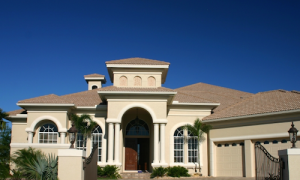 Houston-The Woodlands-Sugar Land is the market with the largest homes in the West South Central region, with a median new home size of 3,026 sq. ft., according to data from the National Association of Home Builders combined with home closing data from Metrostudy on BuilderOnline.com.
The report from NAHB's Eye on Housing blog offers a brief glimpse into square footage trends in broad regional areas. Builderonline.com combined 2015 home-closing data from Metrostudy with the NAHB report to provide a more up-to-date look at big home markets. Within each of the nine regions, they identified five markets (at the MSA level) with the largest median square footage. For consistency with NAHB, buideronline.com only included data from single-family new home closings.
Big Homes in the East Coast
Buyers of big homes were primarily concentrated on the East Coast. Among all cities observed, the Washington-Arlington-Alexandria metro area – over the border of District of Columbia, Virginia, Maryland, and even out to West Virginia – was the hottest market for big-sized homes, with a median size of 4,053 square feet. Baltimore-Columbia-Towson, Md. comes in second with a 3,548-square-feet median home size.
The next biggest metros for big homes are Ithaca, N.Y. and Reading, Pa., of the Middle Atlantic region, as well as Angola, Ind., of the East North Central region, with a median of 3,531, 3,500, and 3,500 square feet, respectively.
Morehead City, N.C., Torrington, Conn., San Diego-Carlsbad, Calif., and Brookhaven, Miss. are the largest big-home markets in their respective regions, all with medians above 3,000 square feet.