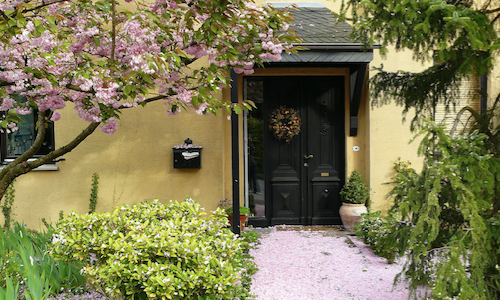 The pace of home price appreciation in Houston rose substantially (i.e. more than 0.25 percent) month-over-month in January for the first time since 2014, according to a report from CoreLogic, which begs the question: has the city overcome the hurdle of low oil prices?
The easy answer is "probably not," but it is worth a moment's consideration.
In Oct. 2014, when the price of crude was still upwards of $80 per barrel, home prices in Houston increased just over 10 percent. That was the last time appreciation broke double digits. Since then, prices in the city have still risen steadily, but the pace has continuously regressed.
By Aug. 2015, home prices were rising by less than 6 percent while the price of oil was down below $50 per barrel. And as the year came to a close, home price appreciation continued following the trajectory of crude values, falling to 4.2 percent as price per barrel fell to nearly $30.
The positive movement for the city's price appreciation came in January (the latest data available) when the pace shifted above 5 percent (5.74 percent, exactly). However, it wasn't a reflection of oil price at the time, which had dropped to $27 per barrel – its lowest level since Nov. 2003.
A Welcome Slowdown
An explanation for January's increase, which ran counter to oil price depreciation, may simply be a matter of seasonality, CoreLogic Chief Executive and President Anand Nallathambi said in a statement accompanying the report.
"Heading into the spring buying season, home prices continue to rise across much of the country," he explained. "With rates staying low for now and continued solid job and income growth, the spring buying season is shaping up to be a good one."
But as we've reported on multiple occasions, Houston's housing market is invariably tied to the fate of oil – not a revelation, considering that the city is known widely as the nation's primary energy hub. And as forecasting the notoriously fickle price of oil is all but a crapshoot (current predictions for the year's-end price range from $20 to $100 per barrel), how the city's market will move in 2016 is still up in the air.
With low inventory and steady demand, price appreciation will likely remain in the positive single digits throughout the year. But a slowed pace is hardly a bad direction for Houston, which has long been labeled an overvalued market. At the very least, the city's slow pace of home price appreciation will give the market a chance to gain better footing for more long-term sustainability.