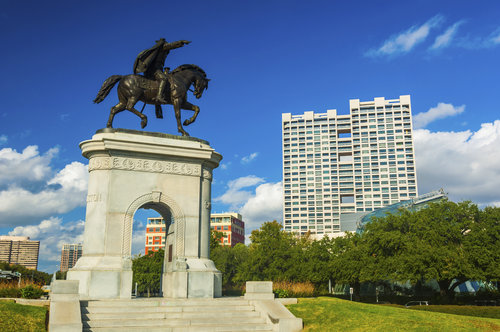 Home values in the Houston area have reached an all-time high, according to a new analysis from Zillow.
Through February, home prices in Houston were $170,800, according to the Zillow Real Estate Market Reports. That is up 6.6 percent from a year ago, and compares to a monthly rent of $1,575.
Houston was hardly alone with its record-setting marketplace. Spurred on by low inventory levels, 26 percent of U.S. housing markets – including San Francisco, Denver and Boston – set new home price records in February.
Who Benefits from Rising Home Prices?
Such news is obviously positive for homeowners and prospective sellers. Rising home prices benefit not only long-term owners, but also consumers who purchased during the bubble years and still need to regain equity to comfortably sell.
At the same time, though, rising prices put homebuyers at a disadvantage. As we've covered numerous times in the past, inequality and slow wage growth are big problems for housing (even here in Houston), and coupled with the rise in prices, some areas of the housing market are experiencing shortages in affordable housing that approach crisis levels.
So in short, whether or not rising home prices benefit your clients will depend on their particular housing needs.
Here is a more detailed breakdown of metro areas that saw record-high home prices in February:
| Metro Area | Zillow Home Price Index | YOY Home Value Change | Zillow Rent Index |
| --- | --- | --- | --- |
| Boston | $387,400 | 5.9% | $2,250 |
| Charlotte | $159,000 | 5% | $1,220 |
| Columbus | $152,300 | 4.7% | $1,270 |
| Dallas | $180,700 | 13.7% | $1,506 |
| Denver | $326,300 | 14.5% | $1,959 |
| Houston | $170,800 | 6.6% | $1,575 |
| Portland | $315,800 | 13.4% | $1,699 |
| San Antonio | $148,800 | 6.3% | $1,297 |
| San Francisco | $792,600 | 10.9% | $3,350 |