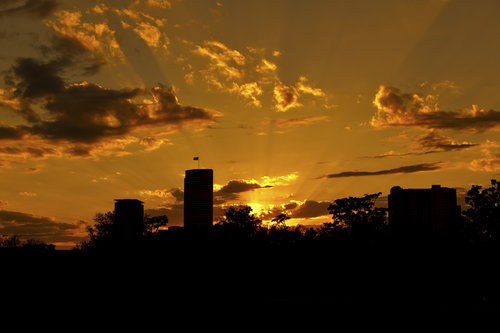 Luxury housing markets across the U.S. have seen declines in 2016, but according to a new analysis from Redfin, few markets have slowed more than Houston.
Through Q1 2016, the average sale price for luxury homes in Houston was $1.377 million, a 5.1 percent decline from Q1 2015. That was the seventh-largest such decline in the country, and meanwhile, the average sales price for the rest of the Houston market rose 0.9 percent to $232,000.
What Ails Luxury Housing
What could be behind the declines in luxury housing? According to Redfin's report, there are two major causes – the fluctuations in the stock market and the strong U.S. dollar.
On the stock market side, falling shares negatively impact high-net-worth consumers' portfolios, making them less likely to purchase pricey real estate. And though a strong U.S. dollar has some benefits – for instance, goods from other countries are cheaper – it also makes American real estate more expensive to foreign consumers, who have a large presence in luxury markets across the country.
Redfin Chief Economist Nela Richardson explained: "Luxury buyers are out of step with the rest of the market because their wealth is at stake. Instead of cheering rock-bottom mortgage rates, luxury buyers recoiled from high-end spending in the face of volatile asset prices."
Here is a chart showing how luxury markets have stalled across the country:
| City | Avg Sale Price –Luxury | YOY Change | Avg Sale Price – Rest of Market | YOY Change |
| --- | --- | --- | --- | --- |
| Sandy Springs | $1,546,000 | -14.9% | $361,000 | 3.1% |
| Miami Beach | $5,738,000 | -13.7% | $599,000 | -1.6% |
| Austin | $1,504,000 | -11.8% | $352,000 | 5.1% |
| Boston | $3,190,000 | -11.8% | $608,000 | 6.3% |
| Alexandria | $1,408,000 | -6.9% | $440,000 | -0.2% |
| San Diego | $2,477,000 | -5.9% | $529,000 | 0.8% |
| Houston | $1,377,000 | -5.1% | $232,000 | 0.9% |
| San Francisco | $4,407,000 | -4.7% | $1,217,000 | 4.5% |
| Pompano Beach, FL | $1,123,000 | -4.2% | $197,000 | 4.2% |
| Washington, D.C. | $2,042,000 | -4.2% | $537,000 | 1.1% |
| Spring, TX | $1,077,000 | -4.1% | $226,000 | -7.8% |
| Los Angeles | $4,186,000 | -1.3% | $690,000 | 10.4% |
| Bend, OR | $1,067,000 | -0.7% | $379,000 | 6.5% |
| San Jose | $1,960,000 | -0.6% | $788,000 | 5.3% |