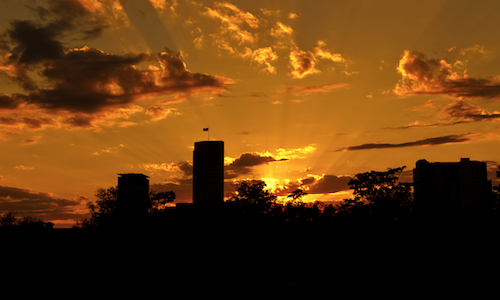 It was a busy week in Houston real estate, as is so often the case. But if you weren't able to keep up with everything, don't worry; we've got you covered. Here's what happened:
Houstonians are staying positive – Despite the city's slowing economy – which has seeped into the real estate market, dampening the pace of sales and price appreciation – a survey of Houston residents from the Kinder Institute of Urban Research at Rice University showed that the city is staying optimistic. In response to the results, Stephen Klineberg, the institute's founder, called the positive attitudes "classic Houston" and added that "optimism is part of our DNA."
Mayor wants property tax cap gone – Houston has been suffering from a debt crisis for quote some time, and in his first state of the city, Houston Mayor Sylvester Turner outlined a few steps to curb the problem, including an end to the property tax revenue cap in 2017. "The revenue cap works against creating one Houston opportunity for all and the ability to address pressing needs like flooding; transportation and mobility; parks and added green space; affordable, workforce housing; and homelessness," he said.
Oil prices are up; don't celebrate – Since West Texas Intermediate hit a low of $26 per barrel in February, prices are up 70 percent. However, despite the increase, analysts at Houston-based energy investment bank Tudor, Pickering and Holt were quick to quell celebrations, saying that there is still a need for OPEC to increase supply and help balance the market. Atul Arya of HIS Energy, an analysis firm, told attendees at the Offshore Technology Conference earlier this week that just like when prices rose to $60 per barrel in June of last year, we may see this most recent increase end with a sharp, steep decline.