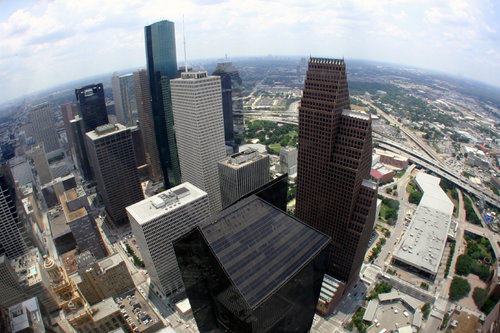 American commuters lose billions of dollars a year because of sprawl – and only one other metro area is more harmful on commuter bank accounts than Houston.
That was the finding of a new analysis from City Observatory, which calculated the travel expenses local residents incurred because of the sprawl in their area. By City Observatory's measurements, Houston area residents pay an annual "sprawl tax" of $2,878, which is the second highest in the nation; the total sprawl tax on all Houston residents comes out to $8.80 billion.
For the nation's 50 largest areas, the sprawl tax comes out to $107 billion, or $1,400 for the average commuter. Because of sprawl, American workers spend an extra 3.9 billion additional hours commuting, which comes out to 50 hours per worker.
Here is how Houston's sprawl tax compares with other metro areas:
| Metro Area | Annual Sprawl Tax Per Worker | Total Metro Area Sprawl Tax |
| --- | --- | --- |
| Atlanta | $3,291 | $8.57 billion |
| Houston | $2,878 | $8.80 billion |
| Dallas | $2,783 | $9.34 billion |
| Birmingham | $2,611 | $1.31 billion |
| Charlotte | $2,401 | $2.69 billion |
| Phoenix | $2,317 | $4.57 billion |
| Orlando | $2,159 | $2.31 billion |
| Indianapolis | $2,099 | $1.97 billion |