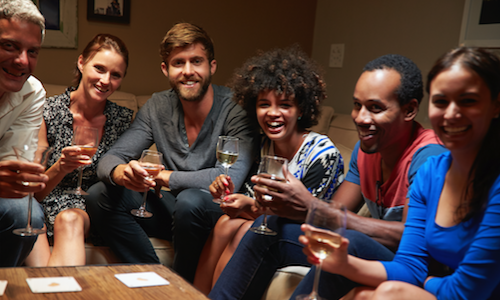 Where are the coolest neighborhoods in the U.S.? And are any of them located in Houston?
Real estate brokerage Cushman & Wakefield set out to locate those neighborhoods with its "Cool Streets Report," and one Houston area – Lower Westheimer/Montrose – made the cut.
Surveying hundreds of real estate professionals throughout the country, Cushman & Wakefield rated neighborhoods with several factors, including: the area's Millennial population; its level of college education; its walkability; its diversity; and the food, music, and arts scene.
Most importantly, the survey also rated the neighborhoods on a scale of coolness – Lower Westheimer/Montrose was rated "prime hipness"; the crest of a bell curve scale that begins at "edgy cool" and ends at "gone mainstream."
Here is a detailed chart on the survey's rankings for Houston's coolest neighborhood; note that amenities are rated on a scale of one to four, with four being the highest.
| Neighborhood Features | Lower Westheimer/Montrose |
| --- | --- |
| Total Population | 91,175 |
| Average Household Income | $118,760 |
| % College Educated | 83.40% |
| % Millennials | 38.20% |
| % Renters | 54.80% |
| Walkability | 3 |
| Bicycle Friendly | 3 |
| Public Transit | 1 |
| Diversity | 4 |
| Access to Higher Ed | 2 |
| Restaurants | 4 |
| Nightlife | 4 |
| Music Venues | 4 |
| Art Scene | 4 |
| Vintage/Thrift | 4 |