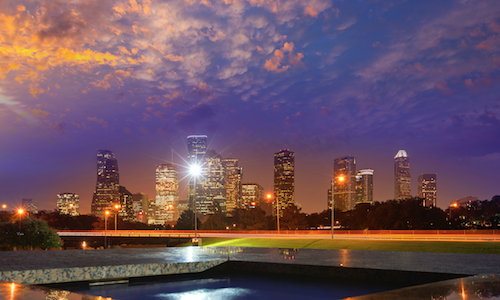 Cinco Ranch is Greater Houston's best place to live, according to new rankings from Niche.
The review site based its rankings on a set of criteria that encompassed the area's education, economy, average commute, family friendliness, weather, diversity and nightlife. Cinco Ranch stood out for its high-quality schools and job opportunities.
Below, we've compiled the towns and cities Niche identified as the best to live in throughout Houston's metropolitan area.
| City | Cost of Living | Education | Public Schools | Real Estate |
| --- | --- | --- | --- | --- |
| Cinco Ranch | C+ | A+ | A+ | B+ |
| Sugar Land | C | A+ | A+ | B+ |
| New Territory | C+ | A+ | A+ | A- |
| The Woodlands | C | A+ | A+ | B+ |
| Taylor Lake Village | C+ | A+ | A+ | A- |
| Meadows Place | C+ | A | A | A- |
| El Lago | B | A+ | A+ | B+ |
| Seabrook | B- | A | A+ | B+ |
| Fulshear | C+ | A+ | A+ | B+ |
| Stafford | C+ | A- | B+ | B+ |