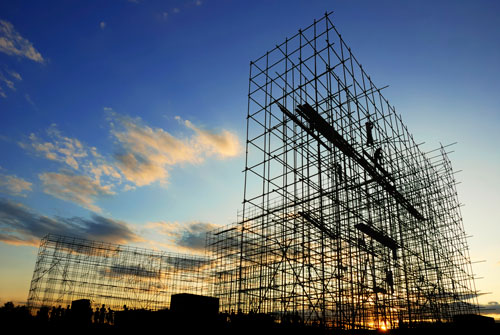 Having trouble keeping up to date on all of Houston's top real estate stories? News this week includes a massive, mixed-use campus getting a client facelift and record-setting home prices in June.
In case you missed it, here is a recap of this week's top stories:
Mixed-use campus to be repositioned – At 16954 Northchase Dr., just north of Houston, sits a 36-acre mixed-use development called Greenspoint Place. It has six office buildings and three retail centers all totaling approximately 2 million square feet, and according to a new report from GlobeSt.com, the campus' owners, Northwestern Mutual, have retained Transwestern to help "reposition" the campus to cater to new corporate clients looking to use the area's ample class-A space.
Median home price record in June – The Houston Association of Realtors' June sales report showed the city's median home price for single-family homes rose 2.5 percent year-over-year to $230,538, a record for the month. HAR Chairman Mario Arriaga said the the middle range of the market saw solid buying activity in June, and noted that despite overall sales leveling off, volume for the year is up compared to 2015.
The Houston rent gap – A report from RentCafé this week found that the average rent for Class A and B+ (i.e. luxury) apartments in Houston is nearly $600 per month more than lower-tier apartments, according to the Houston Business Journal. The gap represents the largest in the country.