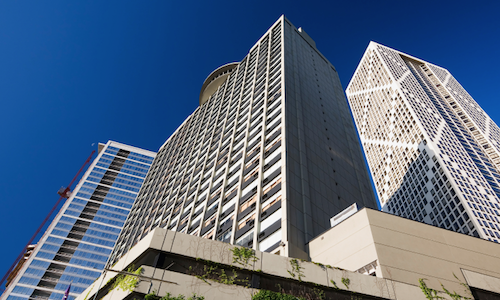 Having trouble keeping up to date on all of Houston's top real estate stories? News this week includes Houston's first branded condo and a surge in suburban office vacancies.
In case you missed it, here is a recap of this week's top stories:
Houston condos get branded – Atlanta-based developer Stolz Partners LLC announced plans earlier this month for its second luxury condo project – this one to be branded. A report from the Houston Business Journal this week confirmed the project, which is happening in collaboration with furniture maker Giorgetti, is indeed happening. It will be the city's first branded condo.
Office vacancies jump in suburbs – A report from Colliers International real estate confirmed office vacancy rates in the city have increased about 2 percentage points year over year, from 14 percent in the second quarter of 2015 to 16.2 percent in the second quarter of 2016, according to Realty News Report. The rise was driven by a surge of new Class A vacancies in Houston's suburbs, which are now 18.3 percent vacant compared to 14.1 percent during the same period last year.
Partners in Building announces in-town development – Local custom home builder Partners in Building is known for developing its own communities, like The Enclave at Riverstone in Sugar Land, but according to a report from the Houston Business Journal, the builder has unveiled plans for its first in-town community: Fountain Park on 26th. The community will be located in the Greater Heights neighborhood and feature 24 townhomes and 34 single-family detached cottages.
River Oaks mansion slashes price – A River Oaks Boulevard mansion listed in June 2015 for $17.9 million, has cut its asking price to $15.9 million, according to the Houston Chronicle. The home is over 21,000 square feet and features a 12,000-square-foot skylight-covered natatorium that comes complete with a 50,000-gallon saltwater swimming pool.