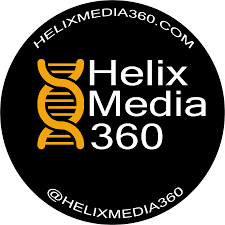 Partners Walter Phillips and Brandon Laubach launched Helix Media 360° – which uses new technology to allow clients to view a property in full 360-degree virtual reality.
Helix Media 360°'s immersive visuals are possible through stitching together thousands of pictures to create one seamless visualization – which can be viewed on mobile devices, laptops, home computers, or through specialty headsets, which can range in price from $20 to $600. Their technology has already led partnerships with luxury homeowners and car dealerships.
The company's unique approach to property tours continue to improve the market in ways the brokerage had hoped. In an interview with Phillips, he explained Helix Media 360°'s tours "compile usage reports that allow us to understand the viewing habits of the end users. We can then make any changes that might be needed so our tours are as user friendly and immersive as possible."
"Ten years ago, if you had a professional photo gallery, that was amazing," Laubach said. "(Virtual reality) is becoming the new standard. There's a huge need for this."
Phillips also explains a virtual reality tour allows clients to "stand out against their competition and helps sell properties before they are seen in person."
And they're right – or at least they will be. According to investment bank Goldman Sachs, by 2025 virtual reality will be an $80 billion industry.