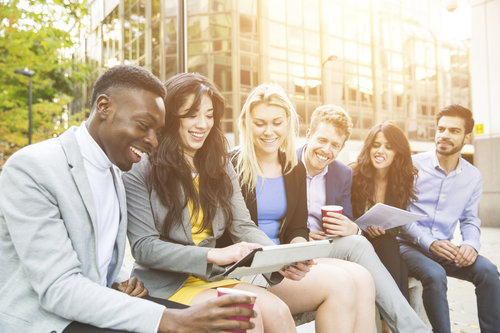 Houston is one of the best cities in the nation for first-time homebuyers, and the best city in Texas overall, according to a new report from SmartAsset.
"Houston has more HUD-approved mortgage lenders than any other U.S. city, with 186," the report's author wrote. "That means Houston residents have more options when it comes time to shop for a mortgage."
The city with the second highest number of HUD-approved mortgage lenders is Dallas, with 170, and then Austin, with 148.
But SmartAsset's assessment was contingent on more than the number of available lenders. The group also examined loan funding rates, the average value of properties per square foot, and the current volatility of the market (defined as "standard deviation of quarterly year-over-year housing price appreciation from the beginning of 2010 to the third quarter of 2015").
Since 2010, Houston has recorded five negative quarters, and the stability of its current market is more threatened than any other top-10 city. Still, strong values and loan options keep it an attractive location for first-time buyers.
Here's how our city compares:
| Rank | City | Mortgage Lenders | Loan Funding Rate | Avg. Value Per Square Foot | Market Volatility | Negative Quarters Since 2010 |
| --- | --- | --- | --- | --- | --- | --- |
| 1 | Oklahoma City | 75 | 75% | $77.67 | 2.30% | 4 |
| 2 | Tulsa | 54 | 74% | $71.83 | 2.40% | 5 |
| 3 | Indianapolis | 69 | 77% | $68.83 | 2.50% | 5 |
| 4 | Pittsburgh | 38 | 58% | $75 | 1.60% | 0 |
| 5 | Houston | 186 | 69% | $87.50 | 4.90% | 5 |
| 6 | Omaha | 45 | 83% | $100.42 | 2.10% | 6 |
| 7 | Wichita | 31 | 78% | $76.75 | 2.10% | 10 |
| 8 | San Antonio | 121 | 62% | $80.50 | 3.50% | 3 |
| 9 | Louisville | 65 | 74% | $87.92 | 2.30% | 6 |
| 10-Tie | Dallas | 170 | 70% | $90.58 | 4.80% | 5 |
| !0-Tie | Fort Worth | 35 | 73% | $76.08 | 3.80% | 6 |