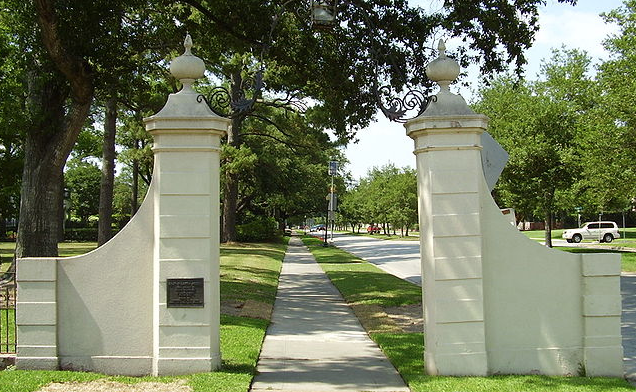 In the 12 months preceding this past September, nowhere in Greater Houston did homes sale for more on average than in River Oaks, according to numbers from the Houston Association of Realtors' Multiple Listing Service.
Between Oct. 2015 and Sept. 2016, Greater Houston's 15 most exclusive housing markets averaged a home sales price of $1.1 million, and in River Oaks alone, the average price was $2.6 million.
In terms of price appreciation, not every market in Greater Houston's top 15 recorded growth year over year, and in fact, several saw price depreciation –  a result of the persisting low crude oil values and the toll that has taken on the city's energy sector and overall economy. However, in River Oaks and Galleria, price growth remained strong.
See our full top 15 lists for the most exclusive markets below.
| Greater Houston Market | Avg. Sales Price (10/2015-9/2016) | Avg. Sales Price (10/2014-9/2015) | % Change |
| --- | --- | --- | --- |
| River Oaks Area | $2,628,050 | $2,303,269 | 14.10% |
| Tanglewood Area | $1,873,902 | $1,847,761 | 1.40% |
| Memorial Villages | $1,587,934 | $1,929,117 | -17.70% |
| Memorial Park | $1,302,352 | $1,518,138 | -14.20% |
| West University/Southside Area | $1,235,993 | $1,278,271 | -3.30% |
| Bellaire Area | $979,456 | $992,675 | -1.30% |
| Rice/Museum District | $950,756 | $1,001,241 | -5.00% |
| Royden Oaks/Afton Oaks | $906,775 | $1,036,646 | -12.50% |
| Braeswood Place | $867,066 | $828,973 | 4.60% |
| Upper Kirby | $865,863 | $898,596 | -3.60% |
| Galleria | $825,591 | $725,243 | 13.80% |
| River Oaks Shopping Area | $816,083 | $798,347 | 2.20% |
| Briargrove | $807,335 | $906,545 | -10.90% |
| Highland Village/Midlane | $792,309 | $841,503 | -5.80% |
| Memorial West | $789,117 | $822,394 | -4.00% |