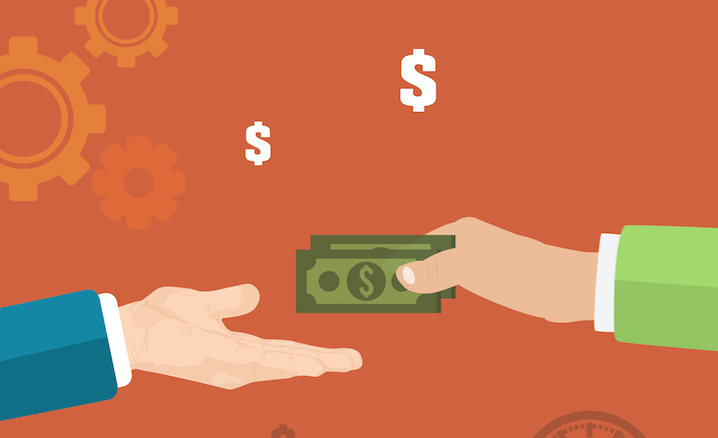 There are more renters in the U.S. today than at any other time over the last 50 years. More than half have considered buying a home, but have held off because most think they can't afford it. A report from John Burns Real Estate Consulting suggests they may be wrong.
Public opinion is that credit is less available than it is, a sentiment that is understandable. Brenda Lemus, the report's author and a research analyst with John Burns, explained that because the financial press, real estate lobbying organizations and affordable housing advocates "loudly proclaim that mortgage credit is far too tight," the narrative is easy to accept; and, in their defense, credit much less available than it was during the early 2000s.
Challenging misperceptions
However, the report lays out a few statistical realties that challenge the "tight-credit argument." Here's what Lemus wrote:
1. Banks are lending quite freely to borrowers willing to pay more than 42 percent of their gross income on housing (known as debt-to-income ratio or DTI). In fact, 35 percent of primary home buyers obtaining a mortgage guaranteed by a government agency (which account for 85 percent of all purchase mortgages) pay at least 42 percent of their income for housing – the threshold Dodd-Frank suggested as a maximum.
2. Many assume a 20 percent down payment is required for most homes, but that is not the case. According to the report, 57 percent of primary homebuyers with a government-guaranteed mortgage are putting down 10 percent or less, which is an all-time high.
Plenty of options
The report also identified a number of financial institutions and large banks that have loosened their lending standards, including Wells Fargo, which offers Fannie Mae-secure loans to borrowers at 3 percent down with a FICO score of at least 620.
| Lender | Down Payment | Other Features | Credit Requirements |
| --- | --- | --- | --- |
| San Francisco Federal Credit Union | 0% | Up to $2M, (5/5) adjustable | Average FICO 747 |
| BancorpSouth | 0% | Uses nontraditional credit standards | FICO ≥640 |
| Fifth Third Mortgage | 0% | Only in 10 states | Unknown |
| Quicken Loans | 1% | Only on purchases | FICO >680/DTI <45% |
| Guaranteed Rate | 1% | Can be used on 4-unit multifamily | FICO ≥640 |
| United Wholesale Mortgage | 1% | No mortgage insurance | FICO ≥700/DTI ≤43% |
| JP Morgan Chase | 3% | Fannie Mae secured | FICO >680/DTI <45% |
| Bank of America | 3% | Freddie Mac secured | FICO ≥660/ DTI ≤43% |
| Wells Fargo | 3% | Fannie Mae secured | FICO >620 |
| BurkeyLoan Inc. | Unknown | Rolls student debt into a mortgage | Unknown |
The ultimate point Lemus' report makes is that while mortgage standards, relative to the pre-crisis years, remain tight and documentation requirements are still "intense," the idea that there is a stranglehold on credit is something of a fabrication. If a borrower is willing to dedicate a larger portion of his or her income to housing, there are several options available to them.
Lemus ended with the musing line: "I wonder how many more homes would be sold if this were widely known."