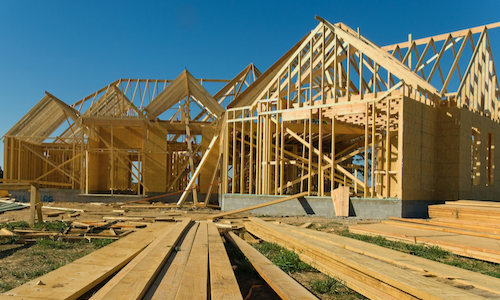 On February 23, the Greater Houston Builder's Association (GHBA) announced the winner of their Builder of the Year award as a part of the association's 2016 "Of the Year" Awards at their 2017 installation of officers. The award was presented to Lennar and Village Builders, two of Houston's largest homebuilders, by industry peers.
"Lennar and Village Builders have long been a fixture at the GHBA," mentioned GHBA President Bo Butler.  "Not only does the company set the industry standard for charitable giving, but also for association involvement and the industry-wide respect it has earned from its peers and consumers."
Lennar Houston Division President Don Luke called the award "extremely reward," and described it as a testimony to Lennar's "reliability, quality craftsmanship and attention to detail."
Lennar has played an active role in the GHBA's Volume Builders Committee, Government Affairs Committee and the association's HomeAid project. They ranked number one for the highest market involvement in Houston compared to other large homebuilders, according to John Burns Real Estate Consulting. Village Builders has been complimented for its quality and reliability as reported in its press release.