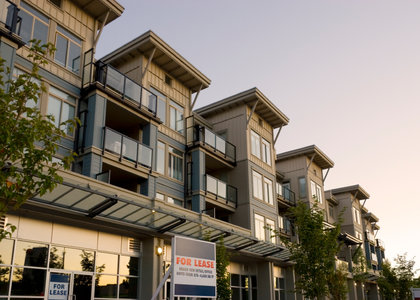 Houston rents have decreased 2.5 percent in the past year to an average of $1,544, according to the March Zillow Real Estate Market Report. From 2015 to 2016, rent in Houston increased 4.0 percent.
Rents rose only 0.7 percent nationwide compared to March 2016, which is the slowest pace since November 2012. This is due to new multifamily construction increasing supply and softening the market.
Zillow is anticipating rent growth to stabilize around this pace with a rise 0.9 percent in the next year. Relatively low rent hikes could discourage renters from making the jump to homeownership. Zillow reports that many renters think of purchasing a home to help escape the volatility of steep annual rent hikes.
While rent appreciation is beginning to slow down, affordability is still a major issue for renters across the United States. According to Zillow, many renters spend more than 30 percent of their household income on rent.
"The slowdown in rental appreciating is mainly due to new construction finally meeting demand, and even outpacing demand in some areas," said Zillow's Chief Economist Dr. Svenja Gudell. "But, rents are the highest they've ever been, weighing heavily on renters' budgets and making it extremely difficult for those renters hoping to become homeowners to save enough money for a down payment. In most markets, a monthly mortgage payment is more affordable than a monthly rent payment, but the most difficult aspect of home buying for many aspiring home owners is coming up with enough money for the down payment."
The median home value in the United States is up 6.8 percent to $196,500. Low inventory is one of the biggest hurdles for homebuyers, which is also increasing home prices across the country. There are 5.3 percent less homes available compared to March 2016.
| | | | | | |
| --- | --- | --- | --- | --- | --- |
| Metropolitan Area | Zillow Rent Index | YoY Change | Zillow Home Value Index | YoY Change | YoY Inventory Change |
| United States | $1,408 | 0.7% | $196,500 | 6.8% | -5.3% |
| Chicago, IL | $1,618 | -1.9% | $208,400 | 6.4% | -8.7% |
| Houston, TX | $1,544 | -2.5% | $174,500 | 3.2% | 2.7% |
| Miami-Fort Lauderdale, FL | $1,849 | -0.6% | $249,700 | 8.7% | 8.7% |
| Atlanta, GA | $1,337 | 3.2% | $175,800 | 7.1% | 1.2% |
| Boston, MA | $2,351 | 4.0% | $419,900 | 7.0% | -14.0% |