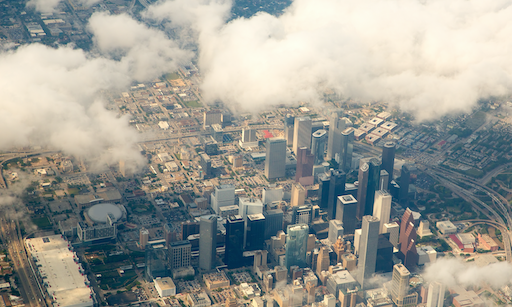 Average rent for an apartment in Houston has fallen by $38 a month in the past year, according to a report by Axiometrics. In March 2016, the average rental unit cost $1,098 per month, while in March 2017 it was down to $1,060. This represents a decline of 3.4 percent over the past year.
Additionally, apartment occupancy dropped from 93.6 percent to 91.9 percent in the past year. The report also shows that there are more than 20,000 new rental units that are going to open in 2017. Of those units, 27 percent will be opened in the Montrose/River Oaks neighborhood.
"Even if there isn't much positive news for the market, the downward trend seems to have halted – or at least slowed," said Jay Denton, vice president of analytics for Axiometrics. "Landlords just don't have leeway to raise rents right now while new supply is still high and job growth has been slow to recover."
According to the Axiometrics report, five neighborhoods in Houston showed rent growth:
Cloverleaf/Channelview: 1.9%
Pasadena/Deer Park: 0.9%
Northborough/Cranbrook: 0.3%
Sharpstown/Westwood: 0.2%
Spring Branch: 0.2%
Nationwide, apartment occupancy decreased slightly from 95 percent in March 2016 to 94.6 percent in March 2017.