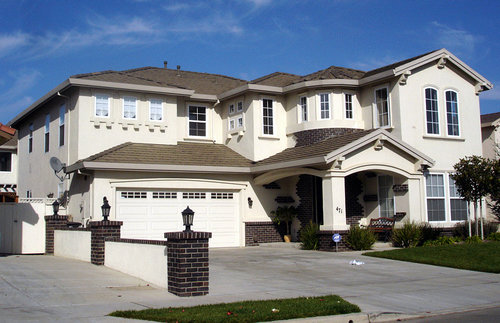 Single-family homes sales and inventory in Houston continued to grow in April, reaching the highest level since last August, according to the Houston Association of Realtors (HAR).
Home sales are up 3.1 percent compared to last year, with 6,583 single-family homes sold in April 2017 compared to 6,387 sold last year. An increase in new listings also increased inventory levels from 3.6 months to 4.0 months.
The median price for single-family homes also increased to $228,000, a 4.6 percent increase compared to last year and the highest median price an April report. The average price rose to $291,770, a 4.7 percent increase and also an April high. Days on market declined slightly from 56 days last year to 55 days this year.
The strongest growth in the past month took place in the luxury market – homes priced $750,000 and above – followed by homes in the $250,000 to $499,999 range.
"The Houston real estate market had another strong showing in April among sales and rental properties alike, and as we had hoped, inventory levels got a healthy boost," said HAR Chair Cindy Hamann with Heritage Texas Properties. "The latest Texas Workforce Commission employment update states that 13,300 jobs were created throughout greater Houston in March, the most since September 2015, so we remain optimistic about the local economy."
Leases, Townhomes, Condo Sales Are Up
Townhome and condominium sales increased 3.8 percent from last year, with 599 units selling this year compared 577 sold last year. The average price was $207,527, a 0.6 percent decline, but the median price was up 8.5 percent to $171,500.
Single-family home leases increased 14.6 percent compared to last year and townhome and condo leases increased 5.9 percent. The average rent for a single-family home was $1,715, a 4.9 percent decrease from last year, and townhome and condo rent fell 1.1 percent to $1,557.
| | | | |
| --- | --- | --- | --- |
| | Apr-16 | Apr-17 | % Change |
| Total property sales | 7,694 | 8,014 | 4.20% |
| Total dollar volume | $2,050,177,042 | $2,216,093,233 | 8.10% |
| Total active listings | 34,855 | 39,567 | 13.50% |
| Single-family home sales | 6,387 | 6,583 | 3.10% |
| Single-family average sales price | $278,658 | $291,770 | 4.70% |
| Single-family median sales price | $218,000 | $228,000 | 4.60% |
| Single-family months inventory | 3.6 | 4 | 0.4 mos. |
| Single-family pending sales | 7,289 | 8,381 | 15.00% |