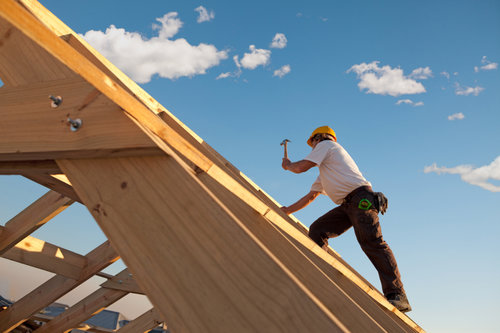 Houston saw the second highest number of housing starts in the country, behind only Dallas-Fort Worth, according to Metrostudy's 2017 first quarter report.
Houston saw 25,789 housing starts in the first quarter of this year, which is down 1,789 from a year ago. However, Metrostudy is estimating a 3 percent to 4 percent increase in Houston single family starts on a year-over-year basis by the end of 2017.
"Houston continues to experience a very competitive new home sales environment although builders have begun to succeed at selling through previously built up spec home inventory," said Lawrence Dean, regional director of Metrostudy's Houston market. "Closings surpassed starts in the fourth quarter, continuing a trend that began in fourth quarter 2015. Builders closed 6,567 homes in 1Q 2017, down 3.8 percent from 1Q 2016. Builders have generally expressed being pleased with their overall sales volume in 2017 but did report margin suppression at the higher price points."
The highest volume of new home starts was within the $200,000 to $299,999 price range. Housing starts in all other price ranges have remained stable.
There are currently 10,730 new apartment units under construction in Houston across 44 complexes. This is approximately half of what was under construction one year ago.
Houston's resale market closed on 80,917 single-family homes over the previous 12 months ending with the first quarter of 2017, which was consistent with the 80,926 homes closed over the 12 months ending with the fourth quarter of 2016.
Inventory in Houston also remained consistent compared to last year with 23,657 true resale listings. There is a 3.5 months of supply, which is significantly lower than the healthy level of six months.